A troubled free school has an "unusual" interim management structure in place as a takeover looms, although both the school and the government are refusing to take responsibility for setting it up.
Three education experts have been called in to join an interim academy board (IAB) at Parkfield school, in Bournemouth, to help to steer it through a takeover, despite the school opening just three years ago.
The school has been beset with problems, including the discovery of a credible bomb threat and bats at a planned future site. Test results have also been poor.
The IAB will make decisions using delegated powers from the current governing body, which has been temporarily put on hold.
A governance expert has questioned the "unusual" arrangement; former governors or trustees are normally discharged so an IAB can take over.
But when asked for clarification over who called in the board, the school and the Department for Education (DfE) blamed each other.
Graham Exon, IAB chair and a national leader of governance, said the board membership was agreed by Rebecca Clark, schools commissioner for the south west of England, following advice from the DfE.
However, a DfE spokesperson said the decision was "made by Parkfield school and we hope it will drive up standards".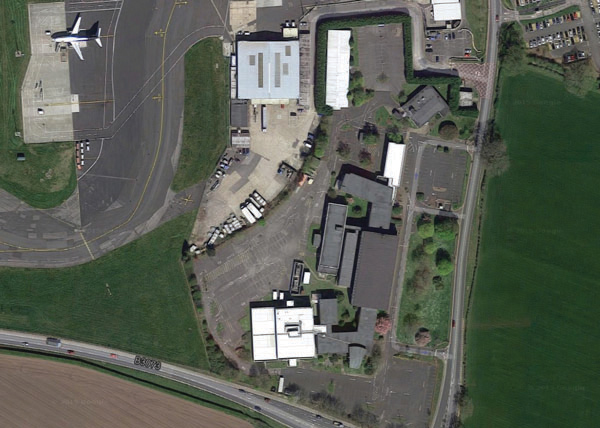 The IAB will provide support on governance, education and leadership, although the former governing body is still in place, with minutes showing its meetings will be suspended while the IAB makes decisions.
The IAB will provide monthly reports to the regional schools commissioner, minutes show, and it has already agreed a recommendation for a new sponsor and appointed a new interim headteacher, Alex Prout.
Gillian Allcroft (pictured), deputy chief executive of the National Governance Association, said interim boards often drove rapid improvement, but said it was "highly unusual" for a single academy trust, such as Parkfield, to delegate all the powers of its trustees to a new committee.
However, Exon said that the IAB membership was agreed by the RSC and, following advice from the DfE, "Parkfield's governors delegated their powers to this board.
"Governors are still in position as directors and the chair is a member of the IAB."
But the DfE said the decision to create the IAB was made by the school and insisted it would be wrong to report otherwise.
"Underperformance at any school is unacceptable and one of the many strengths of the free school programme is that action can be taken quickly to
tackle poor performance," said a spokesperson.
A letter sent to parents in August said the school was disappointed at recent key stage 2 results and decided "the best way to improve standards of education for next year is to appoint a group of education experts to direct improvements".
The letter, signed by Exon and chair of governors Matt Clarkson, said delays moving to a new site had made the "creation of a dynamic and engaging learning environment more difficult".
Parkfield has been based in a former office block in Bournemouth town centre since 2013. Its plan to move to its permanent home, a former national air traffic control training centre next to Bournemouth airport, have been beset by delays. According to board minutes, the move will now happen at Easter.