What do Jeremy Corbyn, Nicky Morgan, the Trades Union Congress, Sir Michael Wilshaw and the Scottish National Party have in common? Their opposition to new grammar schools.
Labour leader Corbyn pointed out the diversity of those against the new grammar school plans during prime minister's questions on Wednesday, saying that Theresa May had succeeded in uniting the left and the right against her.
The plans to expand selection are likely to get tougher by the day as disquiet among Conservative backbenchers makes a rebellion likely if May were to try and pass laws on new selective schools.
She has truly brought about a new era of unity in education thinking
At least 12 Conservative MPs have publicly condemned or questioned the plans, including former education secretary Morgan, commons education committee chair Neil Carmichael, and former ministers Anna Soubry and Theresa Villiers.
On Wednesday, Labour leader Corbyn used all six of his allotted parliamentary questions to ask about grammar schools, leaving the prime minister attempting to change the subject.
"She has brought about unity of Ofsted and the teaching unions, she has united former education secretaries on both sides of the house, she has truly brought about a new era of unity in education thinking," Corbyn said.
He reminded May that her predecessor had said there was a "kind of hopelessness" about the demand to bring back grammars, an "assumption that this country will only ever be able to offer a decent education to a select few", and that he wanted the Conservative party to "rise above that attitude".
Tim Farron, the Liberal Democrat leader, called the plans deeply "flawed" and "regressive", and said they were "about as popular" as an announcement that The Great British Bake Off was moving to Channel 4.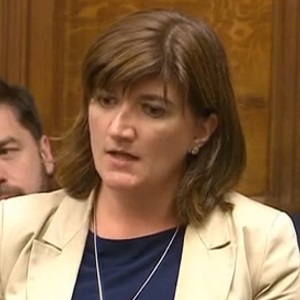 The Scottish National Party also hinted it might defy conventions that normally stop its MPs from voting on England-only issues.
Patricia Gibson, an SNP MP, told colleagues on Monday there could be "no doubt" that grammar schools encouraged "educational inequality".
"If we make the mistake of reintroducing grammar schools in England, if there is any impact, any financial impact in Scotland, we in the SNP will fight tooth and nail in our opposition to this policy," she warned.
Former education secretary Michael Gove also said he only supported selection by ability after the age of 16 – and by implication not 11 and 14 as laid out in the government's plans – though he praised the "clear moral purpose" in Justine Greening's proposals.
Hostility has also spread beyond Westminster.
The Trades Union Congress officially outlined its opposition to new grammar schools after passing an emergency motion on Wednesday, and a petition launched last week by the Fair Education Alliance is nearing 4,000 signatures.
School staff have also registered their overwhelming displeasure, with a joint survey by several unions and Teach First revealing four in five teachers opposed the plans.
A surprise intervention came from Lord O'Shaughnessy, an academy trust founder and key ally of the last government as it steered its education bill through the House of Lords, who told a room of MPs and academics on Tuesday that he hoped the plan did not proceed.
He told the session at the education committee's "purpose of education" conference about his experience of the "the bewildering array of standards" schools must cope with, which he said included the 11-plus in some areas.