Better-off pupils are now more likely than their poorer peers to progress to university than at any point since 2006-07, after the progression rate of disadvantaged pupils practically flatlined.
According to government statistics, 26.3 per cent of pupils who received free school meals aged 15 in 2013-14 went on to university aged 19 in 2017-18, compared with 44.9 per cent of those who did not receive free meals.
The gap of 18.6 percentage points is almost an entire percentage point higher than it was in 2016-17 (17.7 percentage points), and is the largest it has been for more than a decade.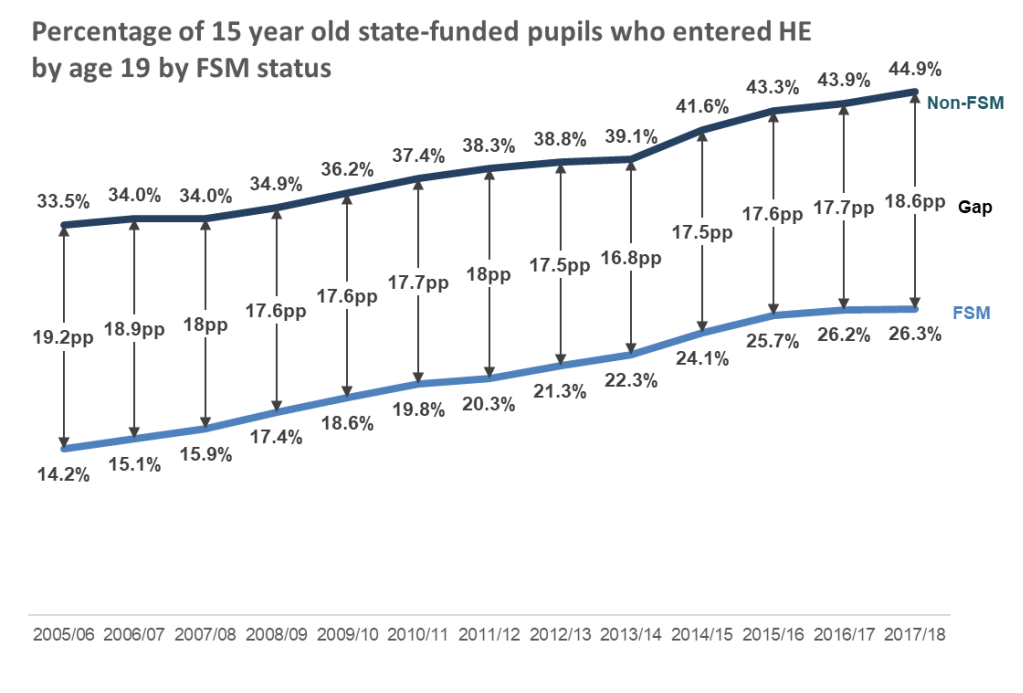 The difference in participation between poorer and better-off pupils has been steadily growing since 2013-14, when it stood at 16.8 percentage points.
But a slowdown in the rate of progression of disadvantaged pupils between 2016-17 and 2017-18 caused the gap to widen more severely over that period.
The rate of progression to higher education among pupils receiving FSM rose by just 0.1 percentage points in the past year, compared with a rise of 1 percentage point among better-off pupils.
Dr. Maria Neophytou, director of public affairs at Impetus, a charity focused on helping young people from disadvantaged backgrounds, said: "After a year of political arguing, this is the sort of issue that the government should be looking to prioritise in the 2020s.
"There's good evidence on what works, and charities like The Access Project and IntoUniveristy show that with the right support, young people from poorer backgrounds can succeed at university. Boris Johnson talks about unleashing Britain's potential, this is an area where he must deliver actions to match those words."