Educators from across the UK were invited to the German embassy in London this month for an awards ceremony recognising outstanding teachers of the language.
The annual German Teacher Awards – now in its 14th year – was attended by over 220 people, including teachers and representatives from across business and media, and was hosted by ambassador Peter Ammon.
Also in attendance at the event was renowned British novelist John le Carré – the celebrated author of many espionage novels – who delivered a keynote speech to guests and assisted in presenting the awards.
The awards recognise teachers of German across primary and secondary schools, with five teachers receiving top prizes and a further 11 receiving special mentions.
The lifetime achievement award was presented to Janine Alison Turner from Cheshire-based Beech Hall Preparatory School.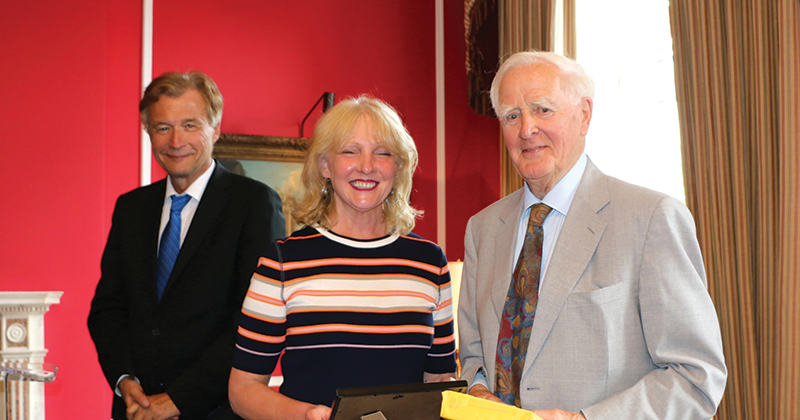 Turner has taught German for 37 years, during which time she has authored three A-level textbooks (and is currently writing two more), run a German choir at a school in Durham and delivered talks in schools across the country on German film.
Of her award, she said: "It has been the most wonderful culmination for me of what I love to do, which is German things. It's my passion really."
Criteria for the awards include teachers running successful link activities with the country, such as projects and exchanges, using the language in subjects other than German or having a record of innovative and successful teaching of the subject.
Sharon Barnes from Fairfield High School in Bristol received a special mention.
"I was very pleased just to be nominated, therefore receiving the special mention award from the German Embassy was a great honour," she said. "I work hard to promote German and it's a great feeling to see my students being very enthusiastic about the German language and culture.
"I am grateful to work in a school where German is able to thrive. I am also thankful to have the support and freedom to offer extracurricular opportunities for students to develop their German skills through projects in Germany."