Two in three academy trusts are under-performing with regard to poorer pupils, a new report has found.
New research into how the sponsored academies programme has served the interests of disadvantaged pupils across the country has found "significant variation" in outcomes for pupils eligible for free school meals.
Analysis by professors Becky Francis and Merryn Hutchings found that while a small number of chains are "consistently outperforming", a larger number are achieving results "that are not improving and may be harming the prospects of their disadvantaged students".
In 2017, poorer pupils in 12 of the 58 trusts included in the study attained above the national average, with three chains – the City of London Academies Trust, the Diocese of London and the Harris Federation – achieving "well above".
I would urge all of us, but particularly the research community, to be more curious about the processes and practices used by these trusts
However, disadvantaged pupils at 30 of the chains performed below average, and a further further eight trusts recorded "well below average" attainment for that group.
The findings are the latest development in a long-running debate about whether academies are more effective at improving schools than local authorities.  The report examines only sponsored academies – struggling schools that are taken on by academy chains – which were set up to  improve the fortunes of the UK's most under-performing schools.
Academy critics have heralded the report as evidence of a "dysfunctional system", but supporters have urged caution when using the results to make political points.
Dr Mary Bousted, joint general secretary of the National Education Union, said: "The foundational myth of the academies programme – that it would boost educational attainment among young people from disadvantaged backgrounds – must now be laid to rest as just that: a myth."
But Leora Cruddas, chief executive of the Confederation of Schools Trusts, said the report shows that some trusts "continue to achieve truly impressive outcomes for disadvantaged pupils on attainment and progress measures", and called for further research into how they achieved such successes.
"I would urge all of us, but particularly the research community, to be more curious about the processes and practices used by these trusts," she said.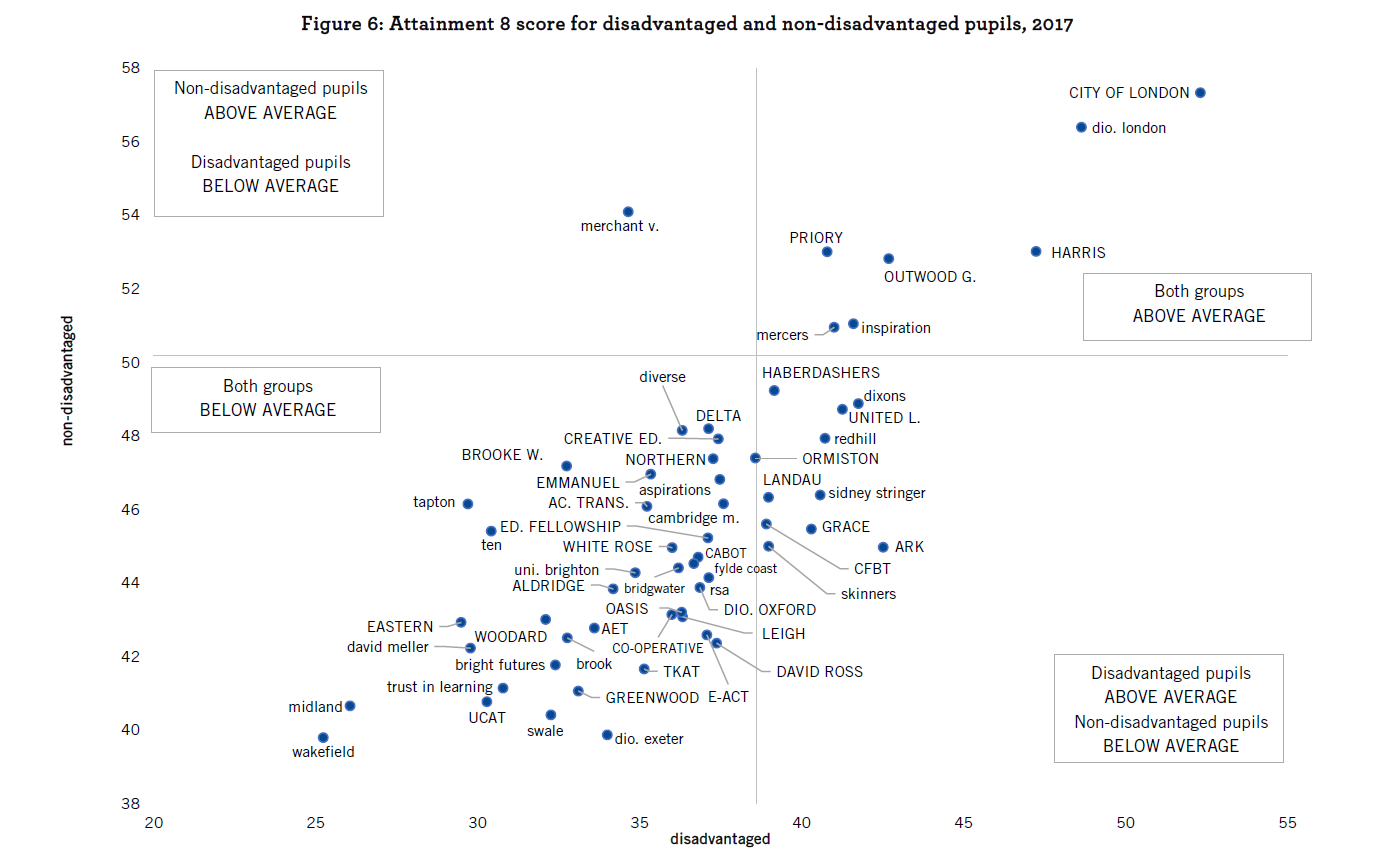 "Although the report could be used to do some 'academy bashing,' it is in fact quite nuanced. The academy system is emergent and still relatively young. The indications from this report are that the system is showing signs of delivering against its promise."
The Chain Effects report, which analysed performance over five years, found "limited change" in the overall ranking of chains in the analysis. It also found there is "little to suggest" that regional schools commissioners are having "any success" in bringing about improvement in the worst-performing chains.
However, those chains found to be most successful with disadvantaged pupils also tended to be successful with their more affluent pupils too. Meanwhile, sponsored academies in the study have performed much better against the government's floor standard for GCSEs in the last two years.
The report calls for RSCs to "act more firmly" with chains that do not deliver improvement, and demands that Ofsted be given the power to inspect academy trusts. The government should also create mechanisms to "ensure the spread of good practice from the best academy chains to the rest", the report said.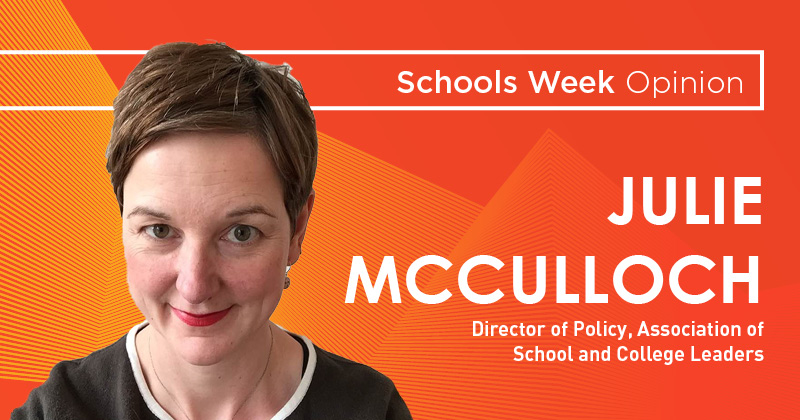 It also calls for schools to make "full use" of evidence on improving pupil outcomes, as well as continued efforts to increase teacher supply in shortage subjects. Finally, it calls for more research into EBacc entry and pass rates, and for recognition from the government that "schools alone cannot solve the challenges of social inequality".
A Department for Education spokesperson said: "Converting to become an academy is a positive choice that is made by hundreds of schools every year. The growing number of successful multi-academy trusts are playing an important part in driving up standards in our schools by allowing them to work together to focus their efforts on quality teaching."
Doomed trusts among worst-performing
The eight trusts with "well below average" performance among poorer pupils were the Meller Educational Trust, Eastern Multi-Academy Trust, Midland Academies Trust, Tapton School, TEN Group, Trust in Learning, the University of Chester Academy Trust and the Wakefield City Academy Trust.
Of these, WCAT has already given up its schools and is in the process of being wound up, while UCAT is set to close once new sponsors for all of its schools have been found.
Several other trusts that fared badly in the report's findings have also undergone recent leadership changes.
For example, Eastern MAT changed its name from the CWA Academy Trust and brought in a new leadership team in June 2017 after its previous sponsor, the College of West Anglia, walked away.
"Over the last 18 months there have been significant changes at board and executive level," said chief executive Duncan Ramsey. "A key priority of the new trust was to deal with major curriculum issues within the secondary academies."
A spokesperson for the TEN Group said the trust recognised that the performance of the two of its schools included in the analysis "was below where we wanted it to be".
"We are greatly encouraged by the fact that in 2018 our four academies achieved a marked improvement in their combined Progress 8 score – improving by 0.15.  For disadvantaged pupils, the improvement in Progress 8 is even more significant – up 0.35, therefore closing the gap by 0.2," he said.
A spokesperson for the Midland Academies Trust acknowledged that, "despite many individual pupil success stories, the overall attainment of disadvantaged pupils in the two schools included in this report was low against national benchmarks in 2017".
"We were pleased to see the report accept there are different routes to sponsorship and variation between schools which can skew figures for small academy trusts such as ours," she said, adding that a leadership change, restructure and introduction of a "shared knowledge-rich curriculum" have seen "a remarkable transformation in student behaviour and academic progress".