Chief executives of the country's top-performing academy chains have revealed their secrets of success, which include having a strong vision, promoting high expectations and being more controlling.
A flurry of publications over the past seven days have revealed the best and worst performing academy trusts according to how much value they add to the performance of pupils.
Chief executives of two of the trusts identified as high-fliers – Lucy Heller from Ark Schools and Sir Dan Moynihan from the Harris Federation – have now revealed what they believe makes a successful trust.
Speaking at the Academies Summit 2016, on Tuesday, Heller said that the new data publications show autonomy makes a difference, but only if a trust or school has capacity.
Ark was identified among league tables released by the Department for Education on Thursday as one of the ten trusts performing significantly above average for both pupil progress and improvement added.
Heller said there appears to be three common aspects to all the best performing trusts – a strong vision, high expectations and a geographic focus.
"Those that have a strong central vision and implementation, than the looser federations, you would have to acknowledge those trusts at the more controlling end of the spectrum tend to have done better."
We are deliberately not like Marks & Spencer or McDonald's
She said the trusts that had given "real force" to high expectations also appeared to perform better.
"At secondary level, one of the things about top performers is geographic focus. It's a stretch to include Ark in that, but we started at the beginning by focusing on clusters."
But she admitted the league tables showed an "all too small group" of consistent performers, however warned it is "important to remember we are still in the early stages of a radical change to the system".
Harris came top of the charts under the Education Policy Institute's highest performing schools group at key stage 2, and every one of its academies have been rated either good or outstanding by Ofsted.
Harris' chief executive Moynihan (pictured below right) said a "cohesive vision is really important".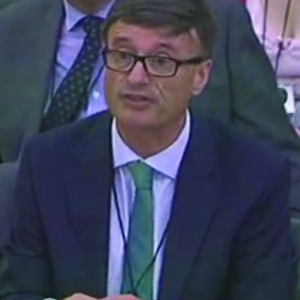 "Our vision is about rapid improvement and we stress autonomy for schools. We are deliberately not like Marks & Spencer or McDonald's, where every school is the same. Our principals run our schools and that's a key focus – they are all very different."
This appears to jar with the operation of the trust, which is known for providing a greater level of central services than others.
But Moynihan, the highest paid academy chief in the country earning £395,00 a year, said the trust receives key performance indicators every six weeks from it schools.
Where there are issues, the trust can then parachutes in central support. "We are good at anticipating problems.
"Running schools is real people, stuff always goes wrong and you have to see it and anticipate it.
He said going wrong is "not a problem, but not being able to do something about it is.
"Early intervention with speed and pace is really important – and we are good at that."
He also stressed the importance of coaching staff, adding that 80 per cent of Harris' principals are "home-grown".
He added the trust makes around £3.5 million savings every year through economies of scale which can be put "straight back into the frontline and improve education for pupils".
Both chief executives failed to mention the substantial extra financial backing the trusts receive from their sponsors – which Schools Week has covered extensively earlier this year.
But both agreed that good practice needs to be replicated across the system. Heller said there are four main barriers to this – commission and accountability, leadership, quality of teaching and funding.
She said evidence from the United States shows that states with strong accountability and commissioning outperform others where it's not the case.
Relevant parties, such as Ofsted and schools commissioners, need to ensure good MATs can grow intervene quickly for those that don't, she added.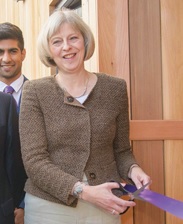 Heller said there is a "critical gap" in leadership, particularly at levels above headteacher, and said there is room to bring in a "wider group of people" with financial experience to help large trusts handle their budgets.
She also made a plea to the new prime minister Theresa May (pictured left) to invest in education. "We can turn things around in the most challenging schools".
Sir Michael Wilkins, Outwood Grange Academy, who attended the event at King's College London, said school leaders need to be left to focus on the things that matter – such as standards and developing a broader education – and said they can only do this through MATs.
"When you stand where I stand and see no one in that school is performing, it is always to do with leadership."