The publication of data from last year's grading fiasco, promised by Ofqual to "rebuild trust in exams", has been delayed.
Academics say the setback means "time is running out" for the data to be any use in preventing possible chaos this year.
While due consideration must be given to data protection, time is running out for the data to be of any use this year
The regulator pledged in December to use the the Office for National Statistics' (ONS) Secure Research Service to publish the source data used to award grades last year. More "transparency" would help Ofqual "learn" from last year's chaos.
Accredited researchers could then forensically analyse the data, including looking at the relationship between results and university applications and attainment data, as well as the model used.
The regulator initially said it expected researchers would be able to apply to access the data from "early 2021". In March it said the plan was to send data to the ONS in April or early May "at the latest" as it sorted data protection issues.
But Schools Week can reveal the release has been delayed again over "further data protection issues".
'Imperative' to review what happened last year
Sir Peter Lampl, the founder and executive chair of the Sutton Trust and chair of the Education Endowment Foundation, said: "While due consideration must be given to data protection, time is running out for the data to be of any use this year."
It was "imperative" to analyse and review what happened last year. "Knowing how different groups and schools were affected should play an important part in mitigating against this happening in 2021."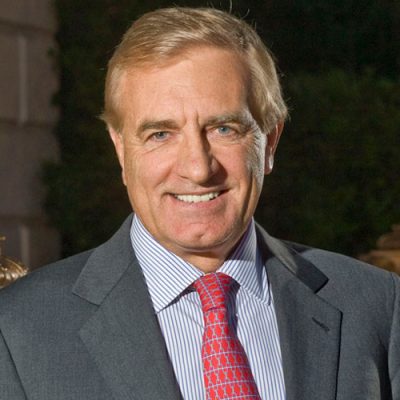 Ofqual said it was "working towards" making the data available "before this summer's results".
A spokesperson said: "It's important to get this right. While we anticipated that this would take some time, there is some further work that we need to do to ensure that pupils' data is shared securely."
Professor Julius Weinberg, who is leading an expert board advising on the project, said last year it could affect "fundamental change".
It was about "trusting others" to interrogate data, allowing independent researchers to "hold the system to account" and "being confident and open".
"Ultimately openness and accountability will, I hope, rebuild the trust that young people, their parents, teachers and others should have in the exam system."
Ofqual heavily criticised over communication
The regulator was heavily criticised for keeping details of its ill-fated algorithm secret in the run up to last summer's exams.
Robert Halfon, the chair of the education select committee, said Ofqual "buried its head in the sand" in the run-up to results day. He also accused the regulator of "hiding away in the Ofqual attic" over a lack of communication.
Roger Taylor, Ofqual's former chair, told the committee last September that it was "absolutely essential that independent researchers" have access to data from last year "in a secure way that will enable those lessons to be learned".
Ofqual said the planned release would include data used to develop the standardisation model, including centre-assessed grades, calculated grades and final grades. It would date back to 2017 to allow comparisons and would include linked data from the Department for Education and UCAS, with support from Ofsted.
Two reports from Ofqual's new expert data-sharing advisory board are also delayed.
One is expected to look at "factors affecting centre-assessed grades" (CAGs) compared with examined grades. The other is the difference between CAGs and calculated grades in 2020 as well as the characteristics of those students "with larger gaps".
Weinberg, the board's chair, said in December he hoped to report in May. Ofqual said the reports would now be published in "the coming weeks".
Several evaluations and analyses on summer 2020, including a 340-page technical report, have already been published, a spokeperson said. "The data-sharing project is a long-term project and we will move forward as soon as we can."