Ministers are under pressure to draw up stronger rules on how thoroughly schools must consult before becoming academies after a flurry of legal objections from parents.
Under the Academies Act 2010, the governors of a maintained school that wants to become an academy must consult formally with "such persons as they think appropriate".
Government guidance suggests this should include staff and parents, as well as pupils and the wider community, but this is not included in the act.
There is no specification of how long the consultation should last, and it can be carried out before or after an academy order has been made.
One parent group in east London is seeking a judicial review to challenge the decision of the Roman Catholic diocese of Brentwood to academise a local primary, with as many as 70 other Catholic schools in the diocese.
Parents say the diocese and governors at Our Lady of Lourdes in Wanstead failed to properly consult on the plans and are calling for a fresh vote on academisation after a new, full consultation. The school did not respond to a request for comment.
Parent campaigner Vicky Taylor, who has two sons at the school, told Schools Week the group was not "all anti-academy" but felt it had been "frozen out".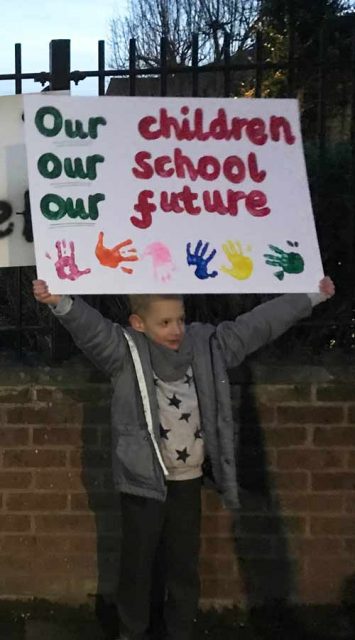 "If we'd had a proper consultation it would have made all the difference. If this is to the benefit of everybody and such a good thing, then why are you not sharing that with us?
"Everybody loves the school. No one wants to take legal action. But when you're not being engaged with, there's only so much you can do."
Legal action is also being mounted in Hertfordshire after a group of parents dismissed a consultation into Woodside primary joining Ivy Learning Trust as "flawed", and demanded a "fair and meaningful consultation period", the Hertfordshire Mercury reported.
The challenges leave schools facing hefty legal bills. It's estimated a one-day judicial review incurs legal costs of between £25,000 and £40,000 for each party.
Julie McCulloch, the director of policy at the Association of School and College Leaders, said guidance should be "tightened up".
"It's right the consultation is advisory, it's right it's the governing body's final decision, but we would advise it makes that decision knowing the views of its key stakeholders, particularly parents.
"The earlier it consults and the more meaningfully it consults, the more likely it is it will make a decision that takes the views of those stakeholders on board."
Last year parents in east London mounted a legal challenge against plans for Avenue Primary to join the EKO trust, complaining of a lack of consultation and concerns over the impact on staff. Backed by striking teachers, the group succeeded in getting permission for a judicial review into the legality of the process. The governing body scrapped the plans in May.
Failing schools that receive a directive academy order do not have to consult.
But Kevin Courtney, the joint general secretary of the National Education Union, said this should happen as parents were "entitled to know which trust is coming in and taking over their school and what they intend to do.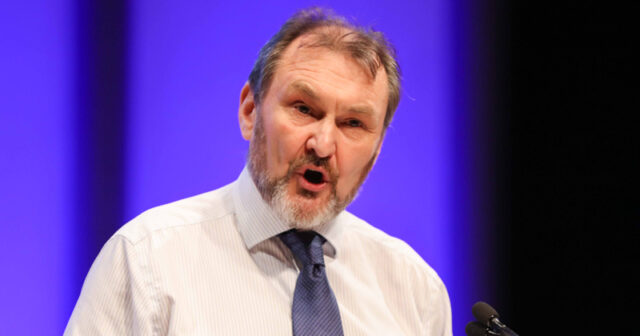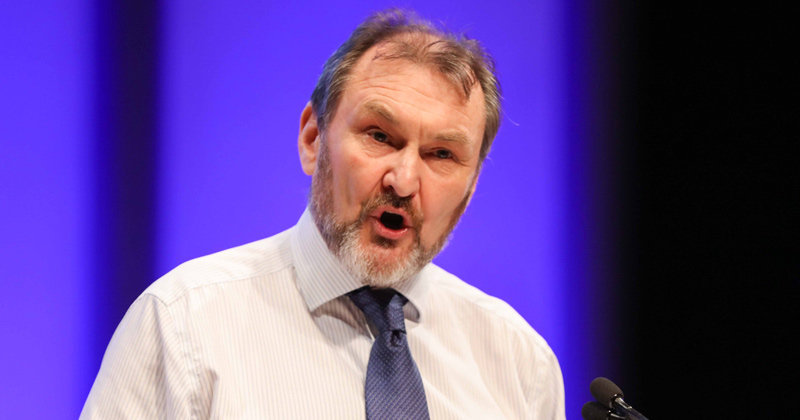 "If you've got an entire school community saying it doesn't want this to happen then it should be listened to. It shouldn't have to go to the length of the judicial reviews."
Caraline Johnson, the head of education at the law firm Bates Wells, said: "Given how much discretion the governing body has, it would be quite difficult to challenge a consultation.
"And even if successful the likely outcome would be that the governing body had to redo it – a challenge would not be likely to stop the conversion, which tends to be what unhappy parents really want."
She advised schools to consult parents, staff, other local schools and pupils, and for a consultation to last at least six weeks and preferably not over a school holiday.
Meanwhile, Dorset council has told the government it will be "testing the legality" of what it believes was a flawed consultation over the choice of the Aspirations trust to take over Budmouth College in Weymouth.
The council said that as a foundation school, the government must consult with school trustees and the person who appointed them.
Members of an interim executive board, appointed by the council, are currently acting as trustees. The council said neither had been consulted.
A spokesperson for the DfE said: "Schools carry out consultations regularly, on a variety of issues and we believe they are the experts on how best to consult and communicate with parents and the wider community."