Pupils from The Weald School in West Sussex sped to glory in an international car racing competition last week.
The school's two teams in this year's Greenpower Car Challenge took first and third place after engineering their own electric cars "The Black Bullet" (pictured below) and "The Purple Predator".
Competing against students from countries around the world, including the US, South Africa and Ireland, the Weald students claimed the school's second title in eight years – they last won in 2006.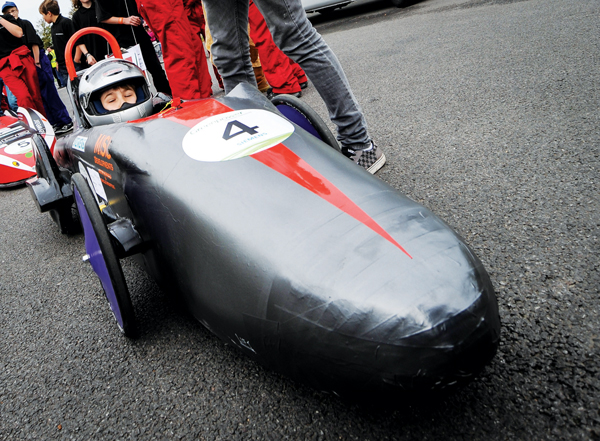 Keith Russell, principal for the Black Bullet team, which won the category IET Formula F24 for 11-16-year-olds, said: "We lose as a team and we win as a team.
"At the end of the event, all of the kids will have gone home and told their families that the team won and that's the important thing about the Greenpower initiative.
"Last year, at a rain affected final, we gambled on our strategy. We sat down with the kids and said we'd gamble and they went with us, but we lost and came fourth."
A victorious Weald School driver, Lucy Kirkby, 14, said: "Every part of doing Greenpower has been fun – making the car and designing it means we get familiarised with machinery . . . plus the racing is really fun."
Headteacher Peter Woodman said: "This is a magnificent result for our students and all those involved.
"The team has worked hard over a period of months to make very small improvements that have given us marginal gains. It is these improvements that resulted in the win. It has been very much a team effort."
The team has been supported by a group of school staff and parents. One parent, Simon Banks, said: "It has required a huge commitment, but it has been fantastic to see all the hard work pay off."
The competition aims to teach young engineers how to design, build and race electric cars as part of a science, technology, engineering, and mathematics (STEM) education initiative.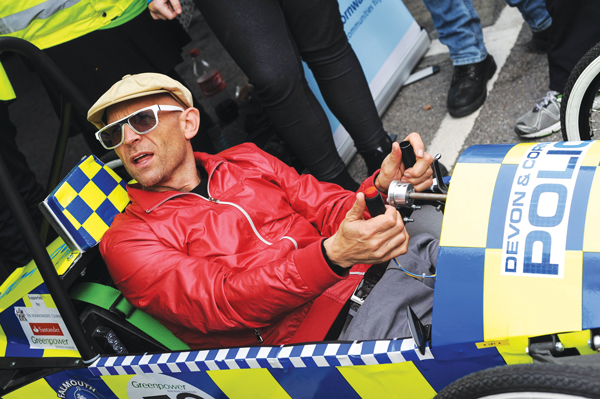 More than 500 cars competed in a series of heats on racetracks up and down the country last year. The final was made up two 90-minute races at Goodwood Motor Circuit in West Sussex. Each car was allowed one set of batteries, but had to use at least three drivers.
TV's gadget guru Jason Bradbury was among the thousands of spectators on finals day, with patrons of the charity Lord March and Sir David Richards.
Lord March said: "Greenpower Education Trust plays a big part in not only building interest and excitement in motorsport, but also in bringing children and teams together in a brilliant way to increase interest in engineering.
"This competition is helping them to develop a way of looking at engineering as a career, a way forward in something that they would actually like to do."
Main pic : Jason Bradbury from The Gadget Show