A Lincoln academy turned its students into a live flash mob to mark the opening of a new £8,000 library last week.
The opening ceremony of the new reading space at Priory Witham Academy saw all 1,000 primary and secondary students file outside the school with their favourite book, assembling on the playing field within marked lines to form the phrase #withamreads.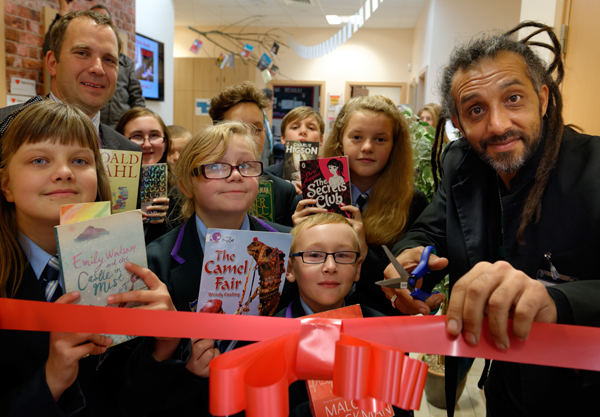 Special guest Dreadlockalien, a performance poet, held workshops with the students and performed the official opening ceremony with children and senior staff.
All students will take part in a competition to write a piece about why they should read and 40 selected winners will go on a trip to the West End to watch the musical Matilda.
Headteacher Andrew Madge said: "Reading is central to everything we do. Our results in English last year were among the best in the county, and that success was driven by our focus on reading.
"Our new library is part of the continuing development of our English curriculum area and it's a wonderful place to come and immerse yourself in the world of books."
Main pic: Student flash mob form the phrase #withamreads