Schools Week today publishes a database that reveals the trusts running every free school in the country. This data has not been available except by searching each school's website – not always easy – or finding the school's annual accounts.
Financial statements are supposed to be published on websites, but some free schools do not routinely do this.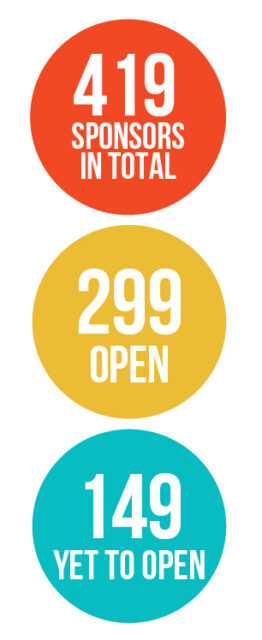 The upshot is: it's a bit fiddly. And it can be laborious when you are trying to research various free schools (as Schools Week found out the hard way).
So, we put in an information request to the Department for Education for all the details, in one place.
We also have the details for new schools that have been approved, but are yet to open.
What does it show?
Harris and the Tauheedul Education Trust top the table. Each runs nine free schools and each has another five approved and waiting to open.
Ark – another well-known academy sponsor – currently has six free schools and has another six approved.
In third place is the Bellevue Place Education Trust, a lesser known trust that runs seven schools (story here).
Download the full free schools database here (Excel file).
Click on the image for a larger version