It was a cheery night when the Schools Week team took home a series of gongs from the CIPR Education Journalism Awards. But what were the stories that won it?
And how many do you already know?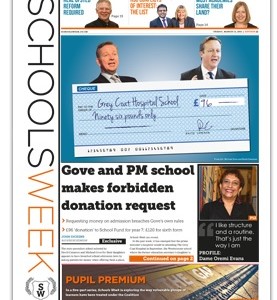 Learning that a school is asking for donations as part of its place acceptance is shocking enough. Learning that the school is where the Prime Minister's daughter is about to attend is even more so. Senior reporter John Dickens got on the case and was relentless in revealing what happened at the school, getting an apology to parents and a u-turn in the policy. He even managed to get escorted off the premises.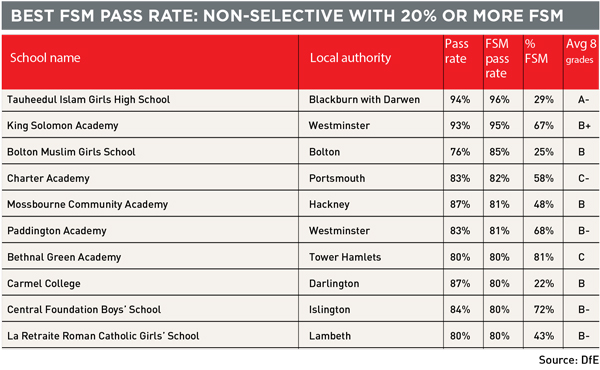 Every year teachers are subjected to hearing about the 'top' schools in the country when GCSE league tables are released on a dark Wednesday in January. So we decided to do things differently. Hunting instead for the schools that received the highest grades for children from the poorest backgrounds, what emerged was a very different, and far more inspiring picture, than had previously been published in newspapers before.
Senior reporter Sophie Scott also added to her data repertoire with longer pieces focused on disadvantaged pupils. These investigations were particularly commended for highlighting groups who have historically flown under the radar in education journalism. One piece looked closely at young people's mental health (uncovering the fact that no data has been collected on this issue in a decade) and another at children with English as an Additional Language (and the significant variation in provision and results for these learners across the country).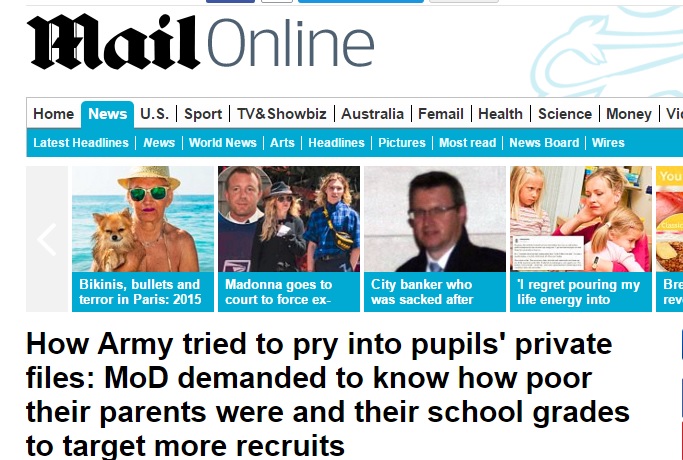 It took sharp eyes to notice the anomaly buried in the bottom of a spreadsheet.  But when Sophie Scott saw that the Ministry of Defence had requested access to the personal details of every pupil in England, she wanted to know why. Through some determined digging she tells the story of a department who wanted to target 'careers messaging' based on information such as pupils' grades and their parents' occupations. First told by the Ministry of Defence that the request was a 'mistake' and was 'halted' she checked out their claims. Actually, documents showed that the application was serious, of a significant length and detail, and the MoD had sought to appeal its denial.  In that second round of information Scott also discovered the real plan for the data.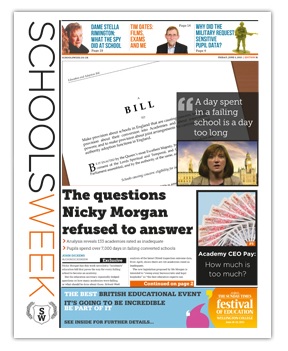 Back in June, education secretary Nicky Morgan refused to answer a simple question SIX times. 'How many academies are currently inadequate?' she was asked on BBC Breakfast. It wasn't even a difficult question. But her refusal was reporter John Dicken's catnip. The answer, revealed by him in a superb follow-up front page later that week, was 133. Not just that, but he had worked how many days the schools had spent in 'inadequate' status, after Nicky Morgan had said that even one day was too long. His story swiftly became a must-read.
We look forward to bringing you more award-winning journalism in 2016.
Invest in a Schools Week subscription to receive the latest hard-hitting education investigations and intelligence to your door every Friday.