Standards for teaching assistants drawn up seven months ago by frontline volunteers have been ignored by ministers who are now refusing to publish the document.
The review of professional standards was launched by the Department for Education (DfE) last October, led by former coalition minister David Laws, a Lib Dem who lost his seat in May's general election.
The 2014 school workforce census shows there are 255,100 full-time equivalent teaching assistants (TAs), an increase of 4.8 per cent on 2013.
The panel, a 12-member group made up of TAs, teachers and heads, prepared its recommendations on the "status and professionalism" of assistants in February, expecting them to be published shortly after.
They were initially told the delay was due to the upcoming election and purdah rules.
Schools Week reported last month that publication had been delayed six months, and was told by the DfE it would be released in "due course".
Last week, however, schools minister Nick Gibb said education secretary Nicky Morgan had decided not to publish the draft standards.
In response to a written parliamentary question from Labour MP Kevin Brennan about the publication's timing, Mr Gibb said that after considering all the review's documentation "the government believes that schools are best placed to decide how they use and deploy teaching assistants, and to set standards for the teaching assistants they employ.
"The secretary of state has therefore decided not to publish the draft standards."
Schools Week has seen a leaked copy of the draft standards, which would have been published as non-statutory advice.
It suggests that TAs "should receive appropriate and timely training and professional development" and should be supported by their school in gaining any relevant qualifications.
You can view the draft standards, as drawn up by the expert panel in February, here.
The announcement has not been made in any other public forum. No panel member was aware of the decision until contacted by Schools Week.
Susan Coates, a teacher at Shield Row Primary School, in Co Durham, was furious. "I am so cross. They didn't even bother to let the panel know before it was decided.
"We have already been told to stop nagging and that they will keep us informed, which they clearly have not done. As a panel, we put a lot of work into developing those standards."
Fellow panellist Kathryn Booth, a teaching assistant at Downlands Community Primary School in Dorset, was equally upset. "It is dismissing the professionalism of TAs. I have numerous colleagues who are doing an amazing job and to have that so lightly dismissed is devastating.
"It is appallingly rude to co-opt people on to a panel and to not even tell them their work is going to be completely wasted."
Jon Richards, head of education at Unison, which represents more than 150,000 teaching assistants, said: "This flies in the face of increasing professionalism. While teachers are setting up the College of Teaching, the government is smashing the idea of professional standards for TAs. It is an outrage."
The teaching assistant standards working group was the first to be launched by the DfE. There are now 11 groups, including a group looking at standards related to teacher professional development.
So far, only one of the 11 expert groups has publicly reported back.
Rob Webster worked on another guidance report, Making Best Use of Teaching Assistants, published on February 27 by the Education Endowment Foundation. The expert panel members were told their recommendations would be published to tie in with this report.
He said: "All the school leaders I speak to would very much welcome a set of standards like this, and would find them extremely useful. I think TAs will feel let down.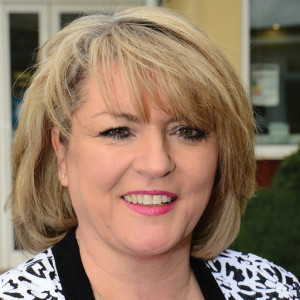 "And, what about the other working groups? The same thing could now happen to them."
Mr Brennan, who submitted the question in his former role as shadow schools minister, said: "It is a totally bizarre situation.
"The government needs to come clean as to exactly what has been going on and why it now emerges, after months of inactivity, that the standards are not going to be published at all."
Dame Kate Dethridge, pictured right, chair of the expert panel, directed Schools Week to the DfE press office for comment.
A department spokesperson said: "Teaching assistants are an integral part of the school workforce and can make a valuable contribution to ensuring students reach their full potential" and then repeated Mr Gibb's parliamentary answer.
You can view the draft standards, as drawn up by the expert panel in February, here.