The Department for Education is no fan of its own pass thresholds for GCSEs, according to the chair of a landmark inquiry into the "forgotten third".
Roy Blatchford, the chair of a commission set up by the Association of School and College Leaders to look into the plight of those who do not reach grade 4 in GCSE English and maths, has spoken of the need to manage the "confusing vocabulary" that leaves more than 180,000 pupils feeling like "failures".
I don't think it's any secret than when we talk to the DfE, they don't like the word standard pass, and nor do they like good pass
Under reformed GCSEs, the government considers grade 4 to be a "standard pass"; grade 5 a "good pass".
Although it does not label those pupils who achieve grades 3, 2 and 1 as failures, headteachers fear they are made to feel that way.
In its interim report, released at ASCL's annual conference last weekend, the commission floated the idea of a "national certificate of competence" to replace GCSE English language. The qualification would value achievements in the speaking, listening, reading and writing of all 16-year-olds.
During a breakout session on Friday, Blatchford told heads he wanted to find a way to give "dignity" to those who fell below the government's idea of a pass.
"I don't think it's any secret than when we talk to the DfE, they don't like the word standard pass, and nor do they like good pass," he said. "One of the things is how do we help the system manage that rather confusing vocabulary?
"In essence, we're saying that at the moment, after 12 years of compulsory education and after £60,000 has been spent on them, a third of [pupils] [have] failed. They're not told they've failed, but they perceive that.
"One of the key things for the commission, and this is proving difficult, is how can we recognise the achievement in some way that gives dignity to more or less everybody?"
The commission also questioned the government's policy of forcing those who did not reach a grade 4 in English and maths to re-sit the subjects in post-16 institutions, placing a huge burden on many schools and colleges.
But Blatchford claimed the DfE was also no fan of its own re-sits policy.
"What's also interesting here is that the DfE has an open door. They don't want re-sits either. They've realised they're a waste of time," he said.
Geoff Barton, ASCL's general secretary, warned that GCSEs "rub the noses of pupils in disappointment".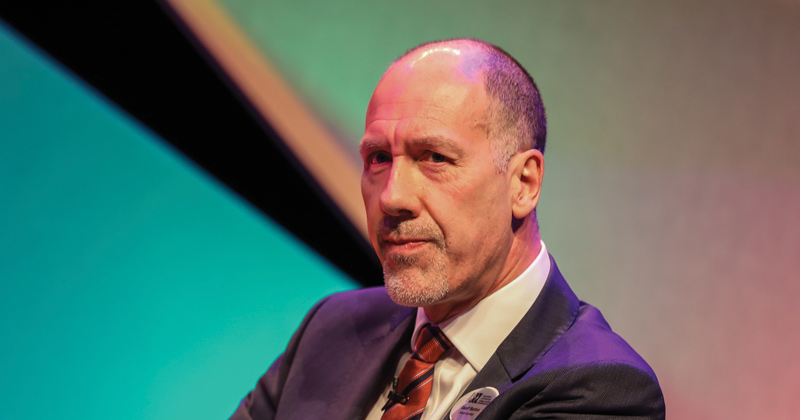 "What does it feel like….to go and collect your results when you have gained a grade 3 in English and maths?
"As soon as we deem a grade 4 a 'standard pass', and a grade 5 the more aspirational 'strong pass', where does that leave you with your grade 3?"
But Damian Hinds, the education secretary, insisted GCSEs would not be changed.
"The reality of qualifications is that there are pass marks, and when a young person gets a qualification, they have to be able to have total, full confidence in it and employers have to know that when they see it, they have to have full confidence in it and know that it really represents something. That's one of the reasons we have grades in exams."