– Education disrupted in up to 3,800 schools across the country as ballot boxes moved in
– Many forced to close over safeguarding concerns as strangers enter schools to vote
Schools across the country were turned into makeshift polling stations yesterday as the nation cast its votes to decide the closest election in decades.
Figures from 66 of the 152 local authorities reveal that at least 1,673 schools, most of them primary, had to close or partially close as the ballot boxes moved in.
However, the true number of schools affected is likely to be much higher: if our average was expanded to include the authorities that did not respond to our survey, it would mean more than 3,800 schools – nearly 18 per cent of the country's 21,452 – were disrupted.
Returning officers, responsible for overseeing elections in each constituency, can force any state-funded school to become a polling station.
But it is up to the headteacher and chair of governors if the school closes.
Many prefer to stay open, but face huge disruption with parts of the building and some entrances cordoned off for voters.
The use of schools as polling stations has led to concerns over safeguarding, particularly in primary schools, where strangers are free to enter the school.
Malcolm Trobe, deputy general secretary of the Association of School and College Leaders (pictured), said: "This usually means the whole of the school has to be closed to avoid several unaccompanied adults being around young children.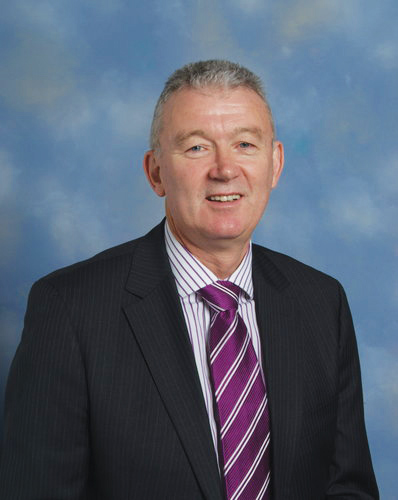 "It would be helpful if all local authorities were to examine their use of schools as polling stations and see if they can find alternative centres that do not involve young people losing a day's education."
Authorities must review their list of polling stations every five years and Mr Trobe (pictured) said many schools have requested to be dropped.
Our investigation shows that local authorities are listening to concerns. Of the 14 authorities that provided figures for the number of schools used in the 2010 election, 11 were using fewer this time round.
In Nottingham just two schools were used as polling stations, compared with 32 in 2010.
Nottingham City Council said it wanted to avoid closures because they impacted on the attainment of pupils and could cause unexpected childcare costs and loss of pay for parents and carers.
Plymouth has also slashed the number of schools used as polling stations from more than 50 in the last general election to 29 so "as many children as possible are in school on election day".
But the discretion remains with the authority. Of Birmingham's 460 polling stations, 216 were in schools – nearly 50 per cent. Conversely, Poole and North East Lincolnshire had none.
Billingshurst Primary School, in Horsham, West Sussex, had to partially close despite fierce opposition from the headteacher Helen Williamson and parents.
Ms Williamson said the polling impacted her legal obligation to offer nearly 400 pupils free school meals. Instead they had to shut a hall and 90 pupils forfeited a hot meal for a packed lunch.
"It's just irrational… to disrupt the welfare and learning of children when there are other places available. We are long past the day where it's acceptable to close a school," Ms Williamson told Schools Week.
Despite finding alternative sites, her pleas were rebuffed by Horsham District Council.
Returning officer Tom Crowley told parents: "Elections take place on a single day no more than once a year and therefore the level of disruption to schools is minimal when judged against the importance of supporting the democratic process."
Electoral Commission guidelines state: "Schools that are publicly funded, including academies and free schools, may be used as polling stations free of charge, and the legislation allows you to require a room in such schools for use as a polling station."
Guidance from the National Association of Head Teachers says that staff could be made to attend and lost education time could be made up at the end or beginning of the academic year.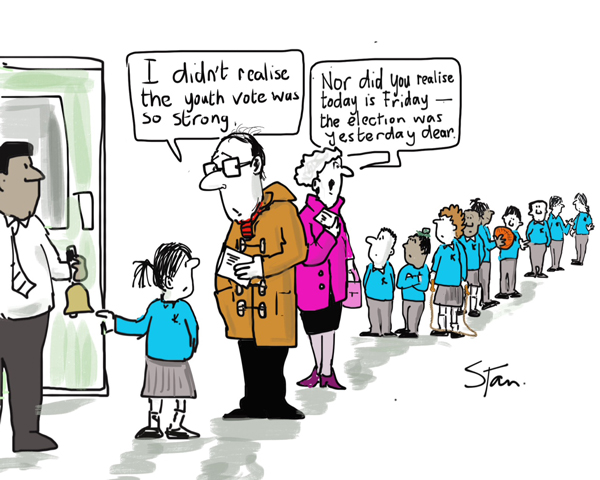 Harrow primary pulls all the right strings
Closing schools to make way for polling stations not only disrupts daily classes, but also impacts on additional learning – as one educational scheme realised when it planned a classical concert for key stage 1 pupils at a Harrow school.
City of London Sinfonia runs workshops over three weeks with primary schools in Harrow and Tower Hamlets, London, to open pupils' eyes to a different world of music.
Each three-week session ends with a concert in which the children watch an orchestra play, many for the first time, and the youngsters perform a song they have written during the workshops.
However, a concert at Weald Primary School in Harrow – planned for May 7 – faced cancellation when the school realised it would be used as a polling station for yesterday's election.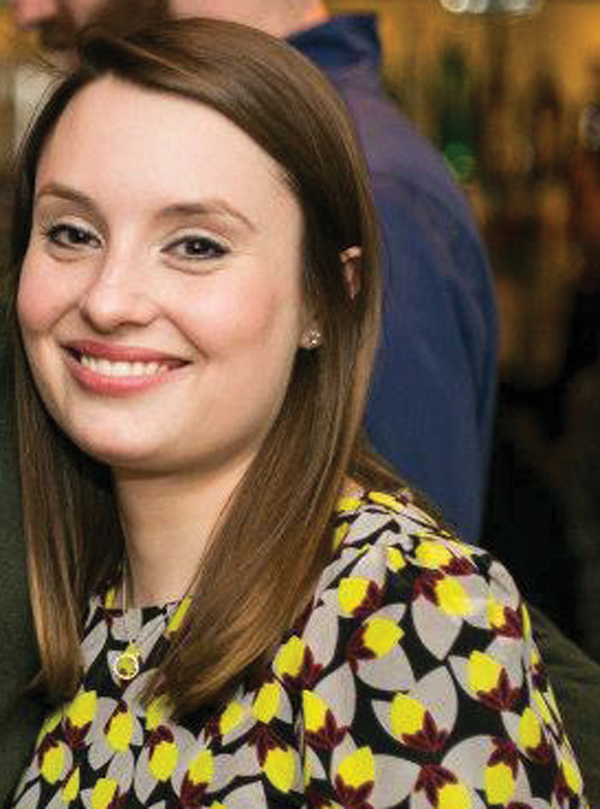 Musicians were already booked to make the journey to Harrow and Pia Luck (pictured), the Sinfonia's education manager, said: "They are such a lovely and enthusiastic group, it was a shame when we thought we would have to cancel."
Fortunately Harrow Music Hub came to the rescue and organised for the City of London Sinfonia to play at Harrow Arts Centre instead.
Ms Luck added: "It is important for the children to see the end result of their work and to enjoy the concert."
About 90 children are expected from Weald, with their parents.
A class from nearby Moriah Jewish Day School, which has been taking part in the project alongside Weald, also planned to be at the concert.
Hopefully Ljova's Bagel on the Malecon and Crosstown went down well with all the youngsters and their families yesterday, providing much-needed relief from election madness.