The trust blamed for tumbledown buildings and terrible results at Whitehaven Academy has tried to blame the school's problems on its staff, unions, Ofsted, the media and even parents, according to revealing new documents.
Bright Tribe announced it would give up the struggling Cumbrian school last November following intense pressure from parents over the state of the school site and pupil outcomes.
Now minutes of meetings held by Bright Tribe's board in 2016 show that the trust repeatedly came up with excuses and blamed others for the deteriorating reputation of the school.
Bright Tribe, to my knowledge, has not apologised for its failures, and it's completely unacceptable for it to blame others
Whitehaven joined Bright Tribe in 2014 after it converted to become an academy. At the time, the school was rated 'requires improvement'. The trust was supposed to turn the school around, but it was plagued by maintenance issues and worsening outcomes, which angered parents and staff.
During an October 2016 meeting, the trust board lamented a "high campaign" from a "minority of individuals", which it claimed stemmed from "parent and public concern arising from change" at Whitehaven.
The school was placed into special measures in December 2016, and more than 50 members of staff signed a letter demanding Bright Tribe's abdication.
Later that month, the trust blamed "adverse press reporting" on its inspection report for reputational damage, and criticised Ofsted itself for a "very fraught" inspection which related to results from the previous year and included "very limited consideration of contextualisation".
The only real moment of self-reflection in the minutes is an acknowledgment that the trust "had not anticipated the depth of feeling evident" in the letter from staff.
Although the board acknowledged the state of the school was "not good", and said it had lobbied for more funding, trustees also took aim at trade unions, which it claimed had failed to report problems at the school in the correct way.
Bright Tribe's chief operating officer Kathy Kirkham told trustees in December 2016 that building condition issues at Whitehaven that were flagged by unions in threats to strike were "unknown to the trust" because they were not referred through the chain's helpdesk.
Dr Mary Bousted, the joint general secretary of the National Education Union, said it "beggared belief" that Bright Tribe had sought to blame unions and parents at Whitehaven for problems that were "entirely due to its own management failings".
"Education unions are legally entitled to ensure that their members' working environment is safe and secure and they want no less for students," she said. "Parents would expect nothing less for their children."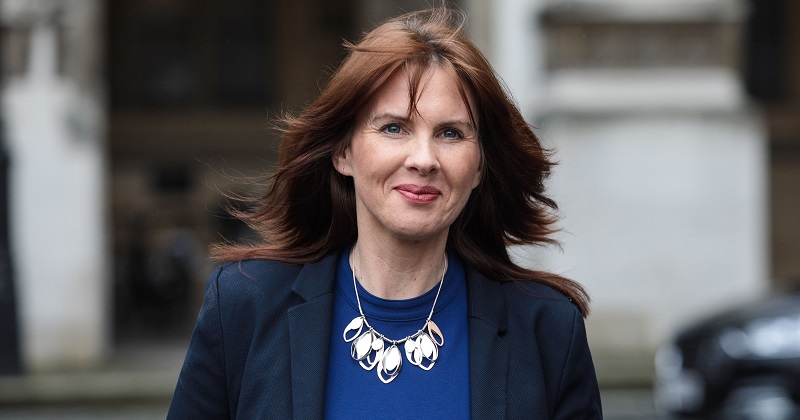 Whitehaven's MP Trudy Harrison, who is also a member of the Commons education committee, criticised Bright Tribe for blaming parents and others for the situation at Whitehaven.
"It's absolutely true to say that Bright Tribe took on a failing school, but it has not improved. To the contrary, it has got even worse," she told Schools Week.
"Bright Tribe, to my knowledge, has not apologised for its failures, and it's completely unacceptable for it to blame others."
Whitehaven has made headlines again this week when it was forced to close after asbestos was disturbed on the site, a development she branded "just one of a catalogue of disasters".
One local campaigner, Julie Rayson, told Schools Week that Bright Tribe had "never once accepted responsibility for ruining the educational experience and outcomes of so many children".
"They've failed miserably with everything at Whitehaven Academy, including securing funding for a new build, adequately managing the funds they have, gaining the support of the staff and engaging with the community," she said.
Leanne Wilson, who has one child at the school and another due to start in September, said parents should not be blamed for campaigning for better outcomes for their pupils.
"Clearly had parents not been involved in relation to Bright Tribe running the Whitehaven Academy a lot of these issues may not have been highlighted and scrutinised as they are now," she said.
A Bright Tribe spokesperson said the trust "worked extensively with the DfE and the ESFA to seek support for the condition of the building at Whitehaven".