students and staff at The Bridge Alternative Provision (AP) Academy will be crossing their fingers at the Pupil Premium Awards as they vie to go one better than this year, and win.
The AP school in Fulham, west London, was joint special school runners-up in 2014 and have again been named as a finalist in the same category.
The majority of students at The Bridge, where more than 80 per cent are eligible for the pupil premium, have been excluded from mainstream education.
The school says that many students have "serious issues" around substance abuse, crime, domestic abuse, poverty and mental health.
Executive headteacher Seamus Oates says: "Learners enter with histories of failure in the school system. Some had virtually dropped out of education. They are enabled to transform their attitudes to learning and show outstanding achievement.
"It was exciting to be named as a runner-up in last year's competition and even more thrilling to be in the finals this year. It validates the hard work of all the staff who are dedicated to improving the outcomes for this particular cohort of children."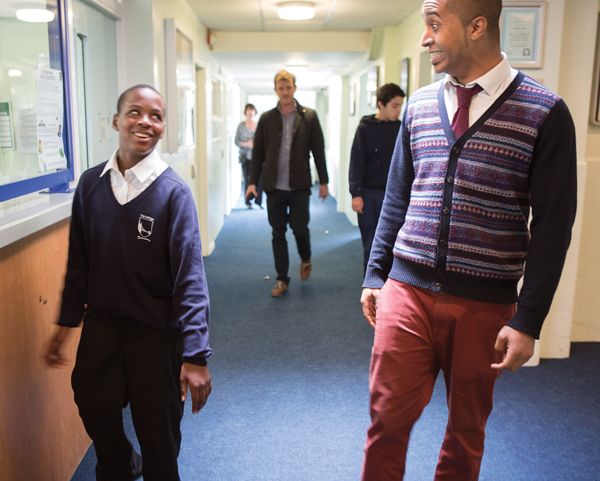 The academy is one of five finalists in the special schools and alternative provision category announced last week by schools minister David Laws. The other four are: Queensmill School, London; Belmont Special School, Cheltenham; CE Academy, Northampton and Oakfield High School, Wigan.
All five will win at least £50,000, with the winning school netting a total of £100,000, which will be presented at a ceremony hosted by deputy prime minister Nick Clegg in March next year.
The pupil premium, extra funding that schools receive for every disadvantaged pupil, is now worth more than £2.5 billion per year.
Mr Laws announced the finalists during a visit to Park Junior School in Shirebrook, which won this year's primary school category.
"The pupil premium is building a fairer society with opportunity for everyone. These schools demonstrate just what can be done with the pupil premium to enable every child to fulfil their potential, no matter what their background.
"They should rightly be proud of this achievement and I wish them the best
of luck for the awards ceremony next year," he said.
The Bridge puts its success down to a three-strand approach: personal interventions, staff development and broadening horizons to give learners insight and experiences that many of them would not otherwise have, such as public speaking, falconry and canoeing.
Easter revision sessions, a supply of high-quality revision resources and curriculum-based trips or school visits for art, drama, DT, food, science, music and modern foreign languages have all enhanced attainment, says the school.
Mr Oates says the school hasn't decided how to spend the prizemoney "although we've been asking staff and learners for their ideas".
So far, they've come up with developing the use of animals as a therapeutic intervention (school dog and/or cat), a rowing club, extending the learning day, additional maths tuition, further development of TBAP online and the use of tablets as a learning tool.
Main pic: Pupils and staff at The Bridge Alternative Provision Academy