The government has announced a series of measures to help LGBT pupils in schools, after new statistics revealed that almost one in ten of the most serious incidents of homophobia involved a member of teaching staff.
Funding for homophobic, biphobic and transphobic bullying will be extended, and new guidance for schools on how to support LGBT pupils and tackle bullying will be published, according to the government's new LGBT action plan, published today.
The prime minister Theresa May said "concrete steps" are needed to "deliver real and lasting change across society", after a landmark survey revealed that teachers were the perpetrators in nine per cent of the most serious negative incidents involving LGBT people in schools.
The national LGBT survey, conducted last July and published today alongside the government's action plan, received responses from more than 108,000 people, making it the largest national survey of LGBT people anywhere in the world.
A third of respondents who were still in education in 2016-17 said they had experienced a negative reaction to being or being perceived as LGBT that year. Twenty-one per cent said they had had their LGBT identity disclosed without their permission, while 19 per cent of pupils suffered verbal harassment, insults or other hurtful comments. Two per cent experienced sexual or physical harassment.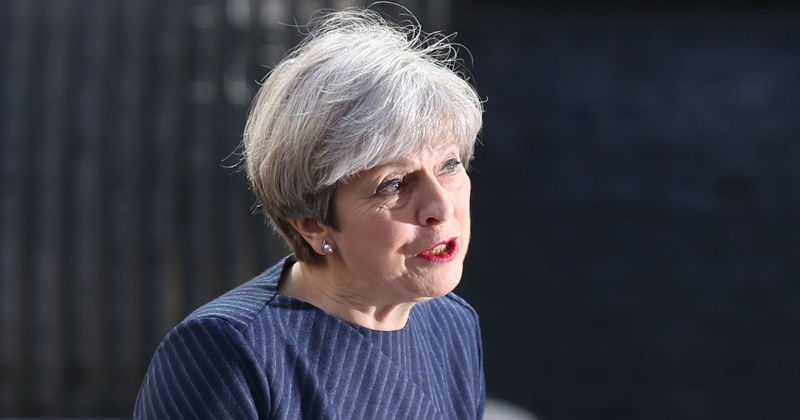 Although other pupils were the perpetrators in 88 per cent of cases, teachers were responsible for nine per cent of incidents. The survey also found that 83 per cent of the most serious incidents went unreported.
Pupils with "minority gender identities" tended to have even worse experiences. For example, 13 per cent of trans men and women said they were excluded from activities at school, compared with six per cent of all LGBT pupils.
In an attempt to tackle these issues, the government has pledged to update its guidance for schools on how to comply with the 2010 Equality Act.
The Crown Prosecution Service will "review and update" its LGBT hate crime schools pack in partnership with young LGBT people, and the government's equalities office will work with the Equality and Human Rights Commission to publish comprehensive guidance for schools on how to support transgender pupils.
Ministers have also pledged to extend the government's £3 million anti-homophobic, biphobic and transphobic bullying programme, which is supposed to reach 1,200 schools by next March. More funding will be provided to make the scheme last until March 2020, though the government would not say how much.