Teachers at the most deprived secondary schools are 70 per cent more likely to leave their jobs than those working in the most affluent areas, leaving their pupils struggling as a result of the constant stream of inexperienced staff, a new report has found.
Schools should have to publish their turnover rates so regional schools' commissioners can intervene if staff are found fleeing poor working conditions, a report launched yesterday by the Social Market Foundation has recommended.
To help reduce turnover, the report says new teachers should start in supportive schools, while experienced teachers should spend time in challenging schools. Aspiring headteachers should also be forced to take middle leader roles in difficult schools before being appointed.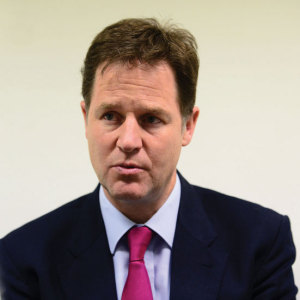 Pupils in poorer areas face a "cocktail of disadvantage" in accessing top teachers, it concludes.
But some heads have described the recommendations as "condescending".
The report, which was ordered by former deputy prime minister Nick Clegg, argues that the best way to reduce the attainment gap between poor and rich pupils is to give them equal access to high-quality teachers – not by creating new "structures" such as grammars or academies.
"Politicians love to argue about the name plate on the school gates," Clegg told Schools Week.
"We need to do the less headline-catching work of making sure we have well-motivated teachers."
The report found that a pupil's academic performance at 11 is more determined by their geographic region if they were born in 2000, than it was for those born 30 years earlier, a conclusion reached by comparing the 1970 British Cohort Study with the Millenium Cohort Study.
Research by Rebecca Allen at Education Datalab, who sat on the commission, found that teachers in the most deprived 10 per cent of schools are 70 per cent more likely to leave than those in the least deprived schools. A primary school teacher was 20 per cent more likely to leave.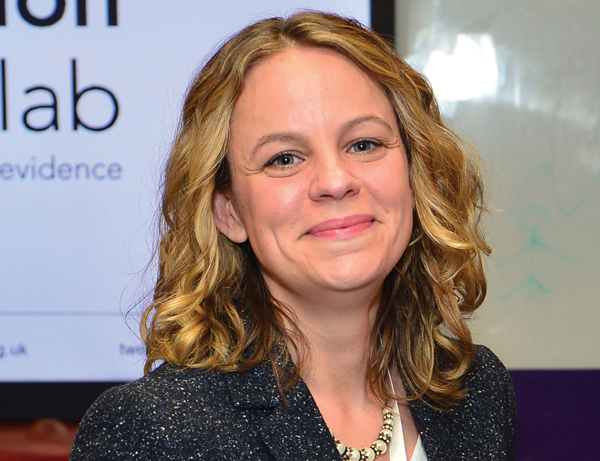 She said the lack of career development, challenging behaviour and league table pressures were the main reasons teachers leave these schools.
Pupils in poor areas are also more likely to have staff teaching without a degree in their subject, an "expertise gap" which leaves physics teachers 22 per cent less likely to have a degree, chemistry teachers 14 per cent less likely, and maths teachers 10 per cent less likely.
Meanwhile five per cent more teachers in the richest areas have at least 10 years' experience. This is partly because experienced teachers apply to less challenging schools, while inexperienced teachers take jobs in poorer areas with a higher turnover.
If allowed to see school turnover rates, both RSCs and new teachers would be able spot schools that are failing to support staff. The figure would not be used by Ofsted, according to Sam Freedman, the director of programmes for Teach First, who also sat on the commission.
Clegg also said programmes such as Teach First, which posts top graduates in challenging schools, need to be "vigilant" about making sure their initiatives "actually stick".
It is important "not to think that once you've got a young graduate with the right ideas that you've sorted the problem," he said. "The thing is longevity."
Sir Andrew Carter, head of South Farnham Educational Trust, criticised the report's recommendation that teachers should be helped with their housing costs via being offered cheaper rent. Instead, he asked "why not just pay teachers more?"
Requiring aspiring headteachers to work in poorer areas for a period also risked being "terribly condescending" to the schools in challenging areas, he said.
The Conservative MP Suella Fernandes and Labour MP Stephen Kinnock also sat on the commission.
Key findings:
 

70%

– how much more likely a secondary school teacher is to leave the most deprived schools compared to the most affluent

4%

– unqualified teachers in schools with the highest proportion of free school meal pupils

2%

 – unqualified teachers in schools with the lowest proportion of free school meal pupils

23%

– teachers who leave the most deprived schools each year

16%

– teachers who leave the most affluent schools each year

3 points

– how much higher pupils whose parents attend parents' evening scored in tests aged 11 compared with those whose parents don't

2 points

– how much higher pupils whose parents made sure they complete homework before doing other activities like watching TV score in tests aged 11