England's teacher recruitment and retention crisis will not be solved without an increase in the number of ethnic minority teachers, the education secretary has said.
Damian Hinds told Oasis's Break the Cycle event in London this morning that the government "can't afford" for people to think teaching isn't a viable career for them because of their background or ethnicity, as he renewed his pledge to boost the proportion of black, Asian and minority ethnic (BAME) teachers.
I don't want, and indeed couldn't afford for people to think this isn't a viable prospect for them because of their background or ethnicity
Although ethnic minority teachers now make up 11 and 17 per cent of the primary and secondary workforces respectively, and although this represents an increase since 2010, Hinds admitted this still falls "well short of the 19.5 per cent that makes up the UK population and even further below the 32 per cent of the school pupil population who come from ethnic minority groups".
Government data also shows that just 7 per cent of headteachers are from an ethnic minority background, and a Schools Week investigation last year found only 3 per cent of the largest academy trusts are led by non-white leaders.
"We can't begin to address teacher shortages properly if we're not recruiting from 100 per cent of the best possible pool of applicants," the education secretary warned.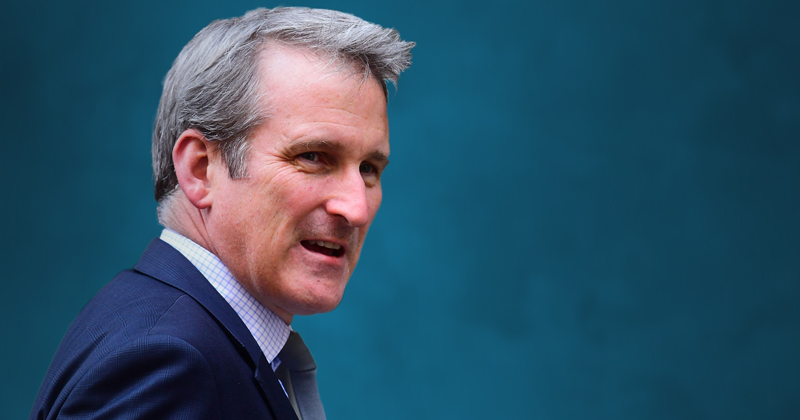 Hinds said he was "committed to creating a culture where teachers love their jobs and children do their best, and we all know what a huge difference a great teacher makes to a child's life".
"The problem I've got is we need more of them. Although we have almost the highest number of teachers in this country that we've ever had, we also have rising pupil numbers and pupil numbers about the rise in secondary school. And so the demand for teachers is outstripping supply.
"And although the number of teachers and heads from minority ethnic backgrounds is certainly going up, that is from rather a low base. It's lower, for example, than it is in the National Health Service, and we need to see more of them being represented in leadership positions."
BAME pupils need more 'role models'
According to Hinds, a recent roundtable on achievement of different ethnic groups hosted by the children's minister Nadhim Zahawi concluded that "far more teachers from ethnic minorities" are needed in schools and to be role models for their pupils.
"Let's say you're 14, you're not white, and the school you go to has no black or minority teachers. What does that tell you? How does that make you feel? Or what if you're the only teacher from an ethnic minority background in a school? How might that make you feel?
"Seeing teachers, and a headteacher in particular from minorities can help to motivate young people and help courageous them to strive for their goals. It's a virtuous circle, more teachers from racial and ethnic minorities are positive role models, which in turn can drive academic achievement."
Seven years ago, Amani Simpson was stabbed seven times after intervening in a fight. He had turned to drug dealing after twice being excluded from school.
Now a business owner and motivational speaker who visits schools to raise awareness of the dangers of knife crime, Simpson backed calls for more diversity in school leadership.
"When I think about my school teachers, there wasn't anyone who represented me," he told today's event, adding that changes to the curriculum are needed to make ethnic minority young people feel more engaged.
"I don't feel like the school system is really engaging young black boys," Simpson warned. "I feel like we're learning things in history that don't have anything to do with us, to be honest with you.
"We need to speak about things that are going to make people uncomfortable but then give identity to some of these boys that are losing their way.
"If you can't see anyone in front of your classroom and all you see or hear about yourself is that at some point you were a slave, that does something to you. And then the people who actually do have success are those that sell drugs or play football or do music, and that is a false sense of identity because there are amazing black men and women around that we need to celebrate."
Calls for governing boards diversity boost
At the event, Damian Hinds also backed calls for an increase in the number of ethnic minority governors, while headteachers spoke of the importance of having governing bodies that are representative of the communities they serve. Research by the National Governance Association found that just 5 per cent of governors and trustees are from ethnic minority backgrounds.
"Last year I urged more people to become school governors, and if I had to make sure that message could be heard by one group above any other, it would be those of ethnic minorities," said Hinds.
"Governors and trustees are absolutely crucial to the life and direction of a school. They decide how resourcing is spent, they support and challenge leaders, they guide what children learn and the values
"It's vital that what they say and do reflects their communities."