Schools should devote three hours of curriculum time per week to drag modern foreign languages out of "crisis", a new report has claimed.
The Teaching Schools Council (TSC) has published its modern foreign languages pedagogy review today, which outlines 15 recommendations for secondary school language teachers.
They include a commitment from schools to devote two-to-three hours per week on language teaching  to avoid "lengthy gaps between lessons" so pupils can retain knowledge.
Ian Bauckham, executive principal of the Bennett Memorial Diocesan School and review chair, said: "Modern foreign languages in our schools are in a very fragile state. We heard many examples during our enquiry of schools restricting their languages curriculum in recent years, and these decisions were more often than not driven by small or falling pupil numbers.
"Without concerted action, languages in our schools are at risk, and may become confined to certain types of school and certain sections of the pupil population."
The review found less than half of pupils take a GCSE in a language, with only one third of pupils achieving a good GCSE grade in a language.
After speaking with teachers, heads, pupils, parents and researchers, the review has drawn up 15 recommendations for schools.
The report called for schools to teach languages in three blocks of 40 to 60-minute lessons per week. It said this would allow enough time to cover material including recapitulation, introducing new language and enough time for practice and use.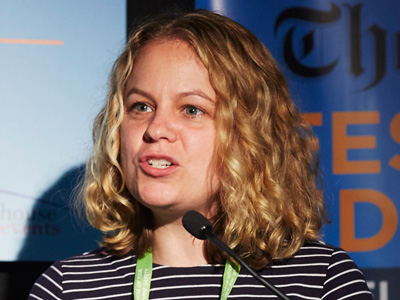 The report stated: "Lengthy gaps between lessons can sometimes result in less good retention, so wherever possible concentrating lessons into long periods occurring less frequently is to be avoided."
Only 4.4 per cent of pupils took a GCSE in two languages, the report found, which "threatens the continued supply of teachers and professional linguists".
The review also flagged up current shortages of language teachers, with studies previously covered by Schools Week showing another 3,500 languages teachers may be needed to meet demand driven by the EBacc.
In the past four years the government has failed to meet its recruitment target for language teachers. In 2015, one in ten places was unfilled.
But plans are in place for a MFL "super SCITT" to ease shortages.
The review also called for mentors to focus on "systematic development" of trainees' subject-specific knowledge and expertise in language teaching.
It also says teachers should select textbooks on the basis of how well they support a "planned approach to teaching vocabulary, grammar and phonics".
The report also found that, beyond GCSE, the uptake of A-level French and German has seen "marked historical decline".
Bauckham said: "Beyond GCSE, modern languages are in crisis."
Carolyn Robson, vice chair of the TSC, added: "The vast majority of young people should study a modern foreign language, preferably at least to GCSE level. Languages are an important part of young people's education entitlement."
"With GCSE specifications recently changing, now is the right time for teachers to consider whether their courses provide pupils with the essential knowledge they need to succeed."