Teachers who trained with education charity Teach First when it launched 15 years ago are returning to the profession, after leaving it behind to try out different industries.
Data gathered by Teach First on trainees who joined the programme in 2003 and 2004 have shown that more of them were back in the classroom last year than were teaching in the years immediately after they qualified.
Teach First was founded in 2002 with the aim of addressing educational disadvantage by recruiting graduates fresh out of university with a 2.1 degree or above, and training them as teachers to work in schools in deprived areas.
After fulfilling a commitment of two years in their school they become Teach First "ambassadors", but only about half typically choose to stay in teaching jobs in the UK.
The first Teach First cohort in 2003 included 158 trainees, but in the academic year after they graduated just 48 were still teaching. By the following year, 2006-07, this had fallen to only 44.
But fast forward to 2017, and numbers had jumped up to 56, meaning over a third of the original group are back in the classroom.
For the 2004 cohort of 145 trainees the situation is similar; 62 remained in teaching in 2006-07, the year after they finished the Teach First programme, and in 2007-08 the figure was at 63.
But by 2017 it had risen to 69 graduates reporting that they were teaching again.
Tom Knott, assistant headteacher at Totteridge Academy in Barnet, is a Teach First ambassador who left the profession after completing his training.
He said that while he felt proud of the work, he had wondered if "the grass was greener".
"I tried two different jobs outside of teaching and learned a lot from both, which I believe has made me a better teacher and leader. But I knew as soon as I left that I had to get back into schools."
He added: "There is nothing quite like the buzz and the rhythm of the school day, and the satisfaction you get from making a difference to children's lives trumps any other job perk.
"Personally, knowing all this means I'll be a more committed and satisfied teacher as my career goes on."
Russell Hobby, CEO of Teach First (pictured below), said the charity wants to keep encouraging its trained teachers who are working elsewhere to come back to the profession.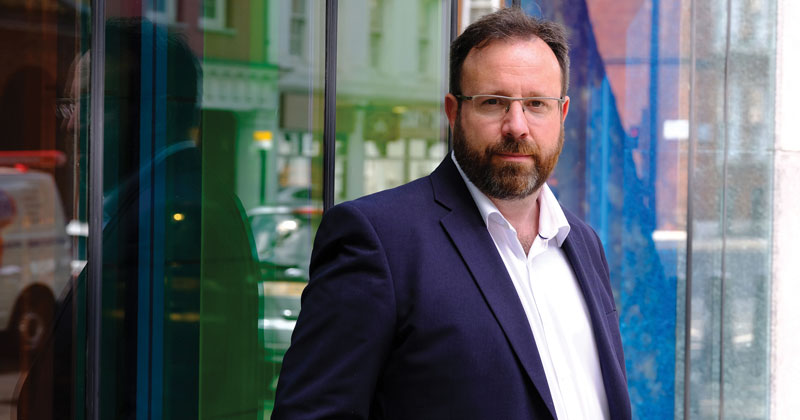 "These teachers are bringing with them a new set of skills from other professions, and a reinvigorated sense of determination to support their pupils," he said.
Like Knott, some Teach First-ers have moved up through the system, with 28 now working as headteachers.
Paul Whiteman, general secretary of schools leaders' union NAHT, said encouraging teachers to stay in the profession is vital for creating a pipeline of "great school leaders of the future".
"On a good day, working in schools and education is one of the best jobs in the world," he said.
"The trouble is, there aren't enough good days. Our teaching workforce works longer hours than most of their compatriots in other EU countries and we've seen teachers' pay depressed over the last decade."
While teaching remains an "attractive proposition" for graduates, he added, we must make sure they want to stay on. "The government bears just as much responsibility for that as schools do."
Geoff Barton, general secretary of the Association of School and College Leaders, said seeing Teach First graduates return to the classroom was "encouraging", but there is much more to be done to tackle the problem of recruitment and retention in schools.
"Whilst the numbers are small, it's encouraging to see the way early experience with Teach First gets the desire to teach into the bloodstream of its graduates. It's similarly heartening to note those who progress into headship.
"Now we need a much more concerted national mission – with Teach First as one of the routes – to encourage more early teachers to enjoy the long-term professional satisfaction of a sustained career in the classroom."