The teacher-training charity Teach First has launched a substantial shake-up of its operations, amid doubts over the future of its government funding.
The organisation this week announced new initiatives to get more career-changers, returner teachers and teaching assistants into the classroom.
It comes after Teach First ditched several of its non-teaching-related programmes, putting a number of jobs at risk.
We're continuing our work of attracting high-potential graduates to teach in schools in the most disadvantaged communities – those that need them the most
It has also emerged the government is considering splitting Teach First's funding between a number of different organisations from next year. It follows criticism of the charity, which receives £39 million for each cohort of 1,750 trainees – equivalent to more than £22,000 per graduate.
Teach First was set up in 2002 to encourage those who would not normally consider teaching to join the profession. Since then, it has grown into a charity that champions social-mobility issues far beyond its original teacher-recruitment-and-training remit.
But although the charity's new strategy will see it broaden the routes into teaching that it offers, other projects are due to come to an end as the organisation seeks to save money.
Futures and Oxbridge, two widening participation schemes for the higher-education sector, are now closed to new applicants and will end next summer.
The charity will also cease to be the incubator of the Fair Education Alliance, a campaign group of more than 100 organisations. Its Innovation Unit, which supports social enterprises run by Teach First ambassadors, will also move out to be run by its participants.
A spokesperson would not confirm how many staff are facing redundancy as a result of the changes, though he did say the charity was "going through a process, with staff affected".
The changes form part of Teach First's new strategy, put in place by chief executive Russell Hobby (pictured), who took over from Brett Wigdortz last September.
Hobby announced in May that his team was exploring "how we deliver value for money" and what Teach First is "best placed to do". The key focus in the future will be on "developing great teachers and leaders, in education and beyond", he announced.
The charity's contract is up for renewal from next year, and in pre-tender engagement documents seen by Schools Week, the Department for Education floated the idea of using "new funding mechanisms" and even delivering the programme through "collaboration between a number of suppliers" in the future.
"At this stage, the commercial model for this opportunity is under consideration," the documents state.
Over the years, Teach First's approach has attracted its fair share of controversy.
Its intake of top graduates made it a target for accusations of elitism, and its generous government funding has been a particular bone of contention in the recruitment-and-training sector – particularly over drop-out rates of graduates.
In 2016, the proportion of Teach First graduates still in classroom after achieving QTS was just 43 per cent.
Long-standing critic Dave Cobb, chief executive of recruitment company Oceanova, says it should not receive public funding, especially now that it is focusing more on recruitment and training.
He said: "If they're finally admitting their primary role is as a training provider and a recruiter, why should they get [government] funding? If they're going to be a provider of services, why can't they do it as part of the market?"
Cobb said Teach First was a "good invention 15 years ago", but had "wasted millions of pounds of taxpayers' money".
Kevin Courtney, joint leader of the National Education Union, has also called for "clarity on the routes into teaching", and said university routes, which still produce the majority of teachers, "must be supported and not suffer as a consequence of other options".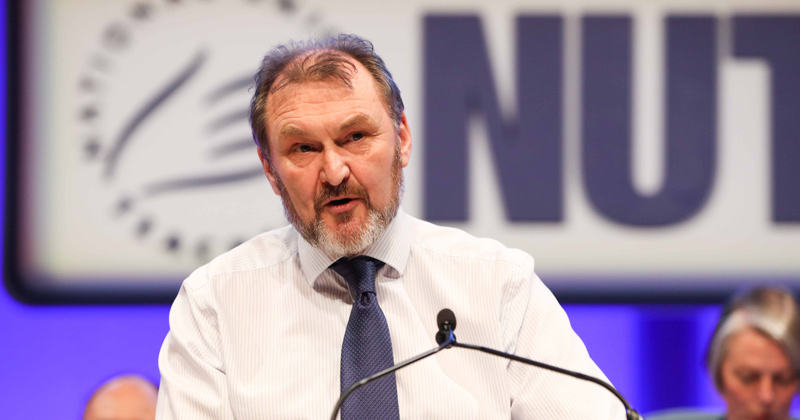 A Teach First spokesperson insisted the charity would retain its unique appeal, despite the move back to a more traditional limited range of services.
"We're continuing our work of attracting high-potential graduates to teach in schools in the most disadvantaged communities – those that need them the most.
"As a result, our new programmes will continue to respond to the growing demand these schools face in attracting more individuals with strong leadership potential."
He also denied the new routes would create more confusion over teacher-training routes. Its career-changers programme has drawn parallels to Now Teach, an existing scheme which seeks to get professionals from other fields to move into the classroom towards the end of their careers.
Now Teach was one of three organisations handed a share of £10 million government funding this week to boost the number of career changers.
The Teach First spokesperson added: "Across all our programmes there is a unique contribution; we attract individuals with strong leadership potential who want to work in schools in the most disadvantaged communities."
He said the Time to Teach pilot is about "making teaching accessible to individuals who are at a different point in their career".
All training will be carried out during working hours, Monday to Friday, with no weekend, evening or residential courses which "could be especially challenging for those with additional responsibilities outside work.
"There is currently no other route available that is specifically tailored to mid-career professionals," the spokesperson said.