A 17-year-old student's success in a national contest to identify young people with leadership skills has boosted her school's coffers by £1,000.
Yifei Painter, in year 12 at Nottingham Girls' High School, beat off competition from more than 2,000 students to be crowned champion in the TARGETjobs National Schools' Challenge 2015.
Organised with leading employers, the competition also highlights the importance for UK businesses to engage with schools.
Yifei says she's thrilled to have won in what was a challenging process. "Fellow students who took part were tough competition but everyone at my school was really supportive, and I think everyone involved gained really valuable experience from it."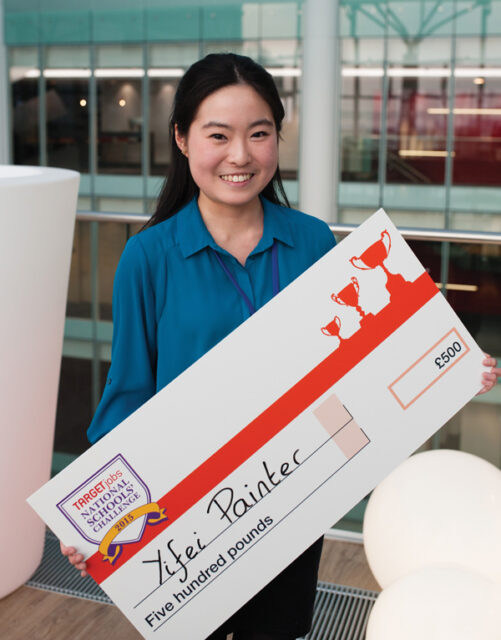 She also won £500 for herself.
Students that registered for the challenge took an online intelligence and skills test. Their performance was then ranked on regional leader-boards.
The top 10 from each of 10 regions made it through to the final, where they took part in practical activities, including individual and group exercises to test their decision-making, creativity and business awareness.
"It was a brilliant opportunity to meet and talk with some of the top recruiters and understand what prospects could be out there for me when I finish my studies," Yifei says.
Nottingham Girls' headteacher Sue Gorham says the school is proud of the Yifei's "fantastic" achievement.
"There's a really high calibre of students who take part in the challenge so it is no small accomplishment.
"Yifei is a really dedicated student and there's nothing she can't do when she puts her mind to it. The competition has given her invaluable practice and first-hand experience of the recruitment process and business world that will stand her in strong stead for the future."
Neither the school nor Yifei have yet decided how to spend their winnings.
Main pic: Yifei meets her fellow competitors and judges at the TARGETjobs competition