A team of young business tycoons in east London have won £250 to launch a social enterprise in their school after taking top honours in The Borough Enterprise Challenge.
The group of year 9 pupils from Langdon Park School in Poplar competed against more than 60 pupils in the Tower Hamlets area to devise a business plan for a school-based social enterprise.
They spent several weeks preparing for a final challenge day of presenting their business plans in a "dragons' den"-style pitch.
The team from Langdon Park created Stationery Rocks, a business based on renting forgotten stationery items to students, so helping them not to get detentions.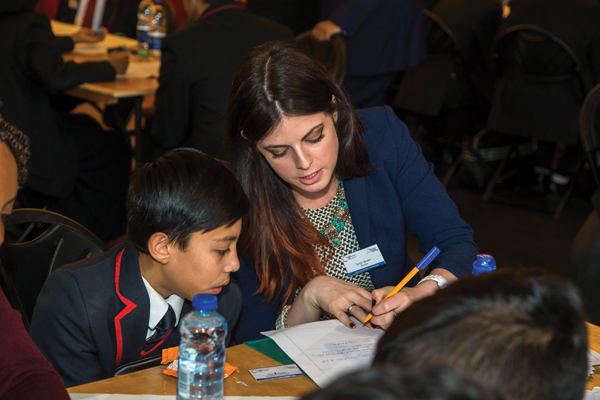 The aspiring entrepreneurs gave a clear and detailed overview of all aspects of their proposed business, from branding and marketing to projected income.
When asked by a judge why they proposed a rental model over a sales model, they responded that it would "yield far higher return on investment".
Muhammad-Ismail Hussain, "managing director" of Stationery Rocks, said: "It feels great to have won.
"Our understanding of what it takes to make a business work has grown enormously, and so has our confidence. Working with the volunteers really helped us develop our ideas and they gave us a sense of determination."
A team from Central Foundation School came second, and Bishop Challoner Catholic Collegiate School, third. Each participant received Westfield shopping vouchers.
Jabed Miah, a teacher at Bishop Challoner, said: "I teach these students business studies, and this challenge has really brought their studies to life. It helps to give purpose to everything they learn in the classroom, and has given them crucial experience of concentrating their efforts as a team, reflecting the world of work."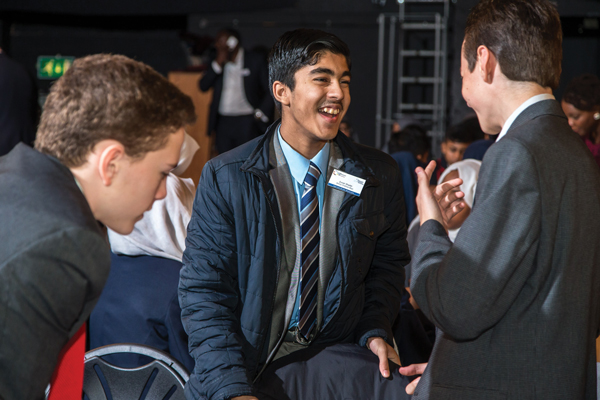 All the teams researched existing social enterprises, conducted market research by gathering responses to questionnaires, analysed their survey results and brainstormed ideas.
The challenge day allowed teams to enlist the help of 20 volunteers from Barclays to refine their ideas and polish their business plans, and finally pitch them to the judges to win the £250.
Helen Sanson, judge and director of Tower Hamlets Education Business Partnership, who organised the competition, said: "Encouraging young people to think in an entrepreneurial way and enabling them to learn about what makes a good business is so important because it gets them to think about their future selves, and what making a living could look like."
Main pic: Langdon Park School present their Stationery Rocks social enterprise idea at the Borough Enterprise Challenge