Schools in the north of the country have been largely ignored by a society magazine which listed the country's "top state schools".
Tatler this month published its second annual guide to state schools in which it listed 12 primaries and 22 secondaries schools. Of those 34, only five could be classed as in the north of England and two in Scotland.
The move has been criticised by director of SCHOOLS NorthEast, Beccy Earnshaw (pictured), who has said the list was part of a wider problem where national publications focus on schools in London and the south.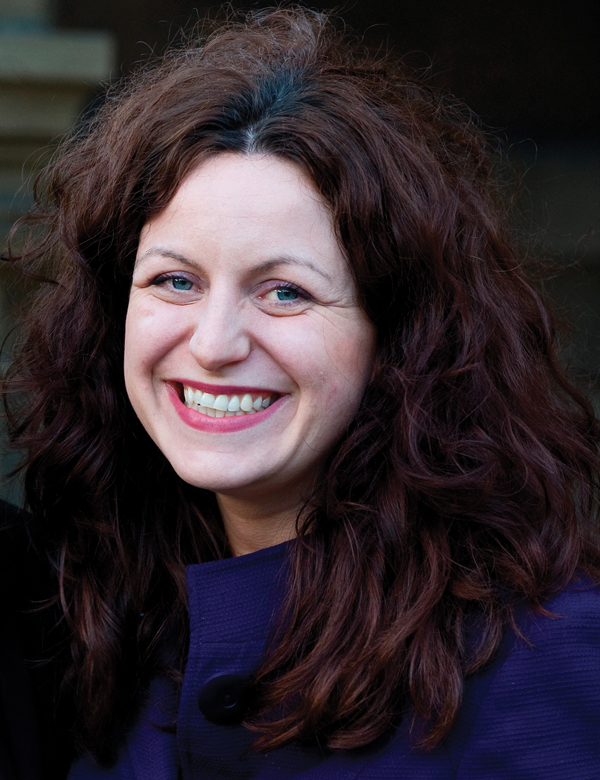 "It is not just Tatler. It is a real issue. You do not find schools which are doing fantastic work outside of the M25 area showcased," she said.
"Even things like conferences happen in a small area with selected heads being asked to attend.
"London is a massive success story but there are other success stories. The North East is really changing the game in their localities and you don't see them mentioned in magazines or articles.
"If you look at the starting point of many pupils in the North East, the region is making much better progress than other areas."
Tatler's editor, Kate Reardon, defended the list which included West London Free School, opened by journalist Toby Young, and The Cotswold school which offers shooting and riding..
Speaking with Schools Week she said: "We do our best to provide a geographical spread and have included schools in north Yorkshire, Edinburgh and Lincolnshire.
"However, our primary responsibility is to our readers, not to a geographically-based quota system. Our concern is to provide our readers with information about schools which may be of interest specifically to them."
She added: "There are many fine league tables which are readily available but our belief is that they tell you only one side of a school, whether state or independent."
Among schools listed in Tatler's guide was Highbury Grove in London, whose pupils come from a diverse background and more than half have been assessed as having additional needs and come from diverse backgrounds.
Headteacher Tom Sherrington was pleased with the school's inclusion. He said: "It's not a bad message to be given, that parents might want to look at schools like Highbury Grove.
"I feel we represent a certain type of school by being included. I am under no illusions that we are 'special' to pick, because you have to live in the area, but schools like ours have changed from a time when no one would send their kids here."
Beccy Earnshaw's top schools in the North East include, but are not limited to:
• Hawthorn Primary, Newcastle – every child in the school learns an orchestral instrument and has music lessons every day
• Cardinal Hume, Gateshead – highlighted in Ofsted's Annual Report as "a school where students regardless of background, make outstanding progress and end up with GCSE results well above the national average including the large number of children eligible for the pupil premium"
• West Jesmond Primary, Newcastle – 20 per cent of pupils got level 6 Maths compared to
nine per cent nationally
• Durham Johnston School, Durham – five per cent of A level students go to Oxbridge
• Carmel College, Darlington – where headteacher Maura Regan was honoured with an OBE in the New Year's honours list for services to education
The Tatler list of top schools
Primary schools
Bousfield, London
Fox Primary School, London
West London Free School Primary, London
William Tyndale, London
St Peter's Catholic Primary, Hampshire
Botley CofE Primary, Hampshire
St Stephen's CofE Primary, Bath
Trinity CofE Primary, Gloucestershire
Dunchurch Boughton CofE Junior, Warwickshire
Meadowside Primary, North Yorkshire
Bourne Abbey CofE Primary, Lincolnshire
Secondary schools
The Grey Coat Hospital School, London
Henrietta Barnett, London
Highbury Grove, London
Holland Park, London
Waldegrave School, Middlesex
The Coombe Federation, Surrey
Dame Alice Owen's, Hertfordshire
Cherwell School, Oxford
The Cotswold School, Gloucestershire
Cranbrook School, Kent
Kings' School, Hampshire
Sir William Borlase's grammar, Buckinghamshire
Bishop Wordsworth's, Wiltshire
St John's Marlborough, Wiltshire
Gillingham School, Dorset
Hardenhuish School, Wiltshire
Sexey's School, Somerset
Hills Road sixth-form college, Cambridge
The Ecclesbourne School, Derbyshire
The King's School, Lincolnshire
St Aidan's CofE High School, North Yorkshire
Do you have any suggestions for top state schools in the north? Leave a comment or send an email to news@schoolsweek.co.uk