The shadow education secretary Pat Glass has announced her intention to stand down from Parliament at the next election – having served less than two days in her new role.
Glass, an MP appointed by Jeremy Corbyn to succeed Lucy Powell yesterday morning, has written to the Labour Party to give notice she will not be a candidate "whenever the next general election takes place".
Speculation is rife that a snap election could be called in the autumn in response to political turmoil following the EU referendum result.
Glass, a former council education advisor, said she had found the last six months as an MP and as shadow Europe minister – during which she received death threats – "very, very difficult" and described the referendum as "incredibly divisive".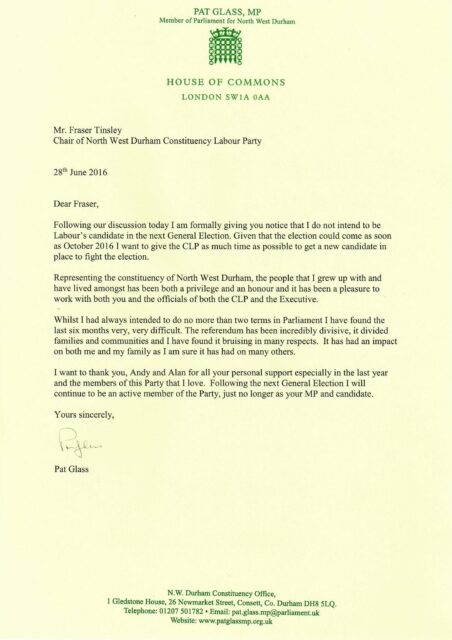 "It divided families and communities and I have found it bruising in many respects," Glass said. "It has had an impact on both me and my family as I am sure it has had on many others."
Glass said it had been a "privilege and an honour" to work with her local party, but said that she wanted to give officials as much time as possible to select a new candidate "given that the election could come as soon as October 2016".
The announcement is likely to exacerbate concerns about Labour's ability to hold the government to account on behalf of schools, which are already rife following the resignation of a further four members of the shadow education team.