The government will extend compulsory sex education to all secondary schools and introduce relationships education for all pupils from age four.
Justine Greening, the education secretary, told Parliament today that she plans to put sex and relationships education "on a statutory footing", stating the current curriculum has become "outdated".
Pupils will be taught about safe and healthy relationships from the moment they start primary school, in a move expected to be widely welcomed by campaigners who have fought for issues like consent and sexting to be discussed with younger children.
The government will amend its children and social work bill so all secondary schools, including academies, have to teach sex education from September 2019.
Sex and relationships guidance is becoming increasingly outdated
The amendment will also enable the government to require schools – both academies and LA-maintained – to teach personal, social, health and economics education (PSHE), although Greening says this is a power she could use "in future".
Greening said existing statutory guidance on SRE, introduced in 2000, was "becoming increasingly outdated".
She added: "It fails to address risks to children that have grown in prevalence over the last 17 years, including cyber bullying, 'sexting' and staying safe online."
Under the changes, parents will continue to have a right to withdraw their children from sex education.
Greening said schools will have flexibility over how they deliver these subjects, so they can "develop an integrated approach that is sensitive to the needs of the local community". Faith schools will continue to be able to teach "in accordance with the tenets of their faith".
Lucy Powell, the former shadow education secretary who committed Labour to making PSHE compulsory last year, said she would be pushing ministers to "improve staff training and ensure that our schools are equipped to capitalise on this good news".
At present, only local authority maintained secondary schools have a statutory duty to teach sex education, and only through the national curriculum in biology lessons.
As expected, the changes to the law will be made through a government amendment to the children and social work bill, which is currently going through Parliament.
The number of secondary schools that have to teach sex education has actually diminished as more convert into academies, and do not have to follow the national curriculum.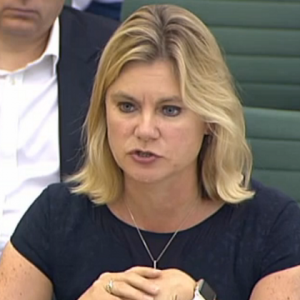 Although many academy chains teach pupils sex education as part of their own curricula, campaigners have demanded parity with what is expected of LA-maintained schools.
Greening says her department will lead a "comprehensive programme of engagement" to set out age-appropriate subject content and "identify the support schools need to deliver high-quality teaching".
"Regulations and statutory guidance will then be subject to full public consultation before being laid subject to the affirmative resolution procedure. In line with this timetable, schools will be required to teach this content from September 2019."
Campaigners have warned that a lack of a joined-up approach to sex education is leading to problems with sexual harassment in schools and increased sexually-transmitted infections among young adults.
Several recent attempts by opposition councillors to introduce compulsory sex education for all schools have failed because they did not win the support of the government, which has for some time insisted it was working on its own strategy.
An amendment to the children and social work bill by Labour MP Stella Creasy, which if passed would have seen sex education made compulsory through councils' safeguarding duties and Ofsted inspections, failed to win government support in January.
And repeated attempts by the Green Party MP Caroline Lucas to make personal, social, health and economics education (PSHE) compulsory, including sex education, have all failed to get past their early stages in Parliament.
Ian Green, the chief executive of the sexual health charity the Terrence Higgins Trust, said the silence had "finally been broken" on SRE, and said he was grateful that the government had "finally listened to all of the parents, teachers, campaigners and above all, young people".
"In order to fully address the sexual and mental health crisis among young people, we will need to ensure that any legislation around SRE has a strong emphasis on neglected topics such as sexual health and on LGBT relationships, in order to tackle high rates of STIs among young people and ongoing homophobia in our school corridors."
Angela Rayner, the shadow education secretary, said she was "absolutely delighted" with the announcement, and claimed it was a culmination of "years of campaigning" by the Labour Party, charities and MPs.