Former education secretary David Blunkett has resigned as chair of the David Ross Education Trust, one of England's largest academy chains, with several other senior figures including the chief executive.
Company documents show that Lord Blunkett, chair of the trust since 2015, stepped down in January. Schools Week has also learned that the trust's chief executive Wendy Marshall, the director of school improvement Leah Charlesworth, and the head of communications Ben Peck have also resigned.
Marshall and Peck remain in post and will continue to serve their notice periods. Charlesworth's profile, however, no longer features on the "our people" page of the chain's website.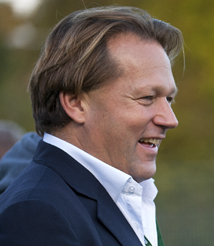 The trust, which is sponsored by the billionaire Carphone Warehouse founder and Conservative Party donor David Ross (pictured right), runs 33 schools across the East Midlands, Yorkshire and the Humber, educating 11,000 pupils and employing 2,200 staff. According to the most recent government figures, DRET is the eighth largest trust in England.
News of the sudden resignations has led to calls for further investigation.
Angela Rayner, the shadow education secretary, said she was "seriously concerned" about the developments and demanded an investigation by the Education Funding Agency and regional schools commissioner Vicky Beer.
"The resignations raise all sorts of fundamental questions about the governance of the organisation," Rayner said.
"To lose three such senior staff so suddenly, on top of Lord Blunkett's resignation, rings major alarm bells, especially since their integrity and professionalism have never been in any doubt."
Rayner said the public needed to be reassured "as a matter of urgency" about what was going on at the trust.
"I shall be watching developments very closely and will want to see some no-nonsense answers."
Accounts published this January show that Marshall received a £20,000 pay rise in 2016 to boost her salary to £170,000. She will remain in post until a successor is found.
Blunkett, who served as education secretary between 1997 and 2001, was a high-profile appointment for the trust in 2015, and has played an active role in the organisation alongside his duties in the House of Lords.
The Labour peer officially stood down on January 19 of this year and has refused to comment further.
Company records show that Marie Wilson, another trustee, also stood down on February 8.
The chain is one of several multi-academy trusts to have benefited from significant financial donations from a philanthropist sponsor in recent years.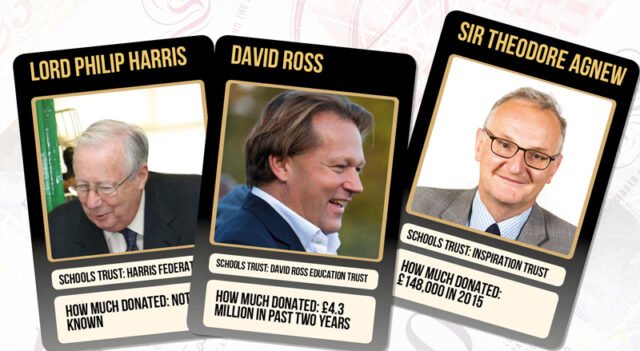 A Schools Week investigation last year found that Ross's charity, the David Ross Foundation, donated £4.2 million to the trust over the previous two years.
The trust will open its 34th school, the Bobby Moore Academy East London, this September.
The trust was approached for comment but had not responded as Schools Week went to press.