Schools Week walked away with four prizes at this year's CIPR Education Journalism awards.
It was a clean sweep in the best newcomer category, which John Dickens won for his work uncovering a breach in admission rules at Grey Coat Hospital, the secondary school that David Cameron and Michael Gove have chosen for their daughters. Sophie Scott was runner-up.
John says: "For Schools Week to get both awards in the most promising newcomer category is a great result and testament to our unflinching commitment to responsible and investigative journalism.
"I'm proud of the work we produce and it's pleasing to see it recognised by experts from across the sector."
John plans to spend his £500 winnings on suits for his wedding next year.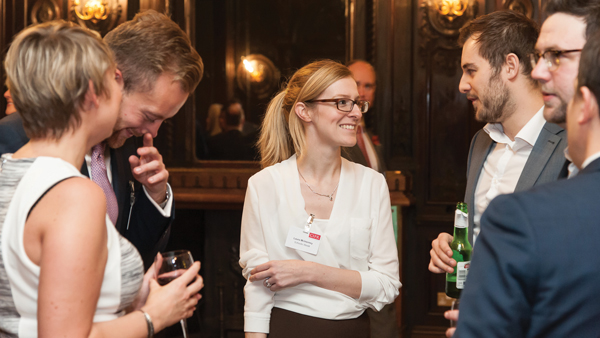 Freddie Whittaker was runner-up in the apprenticeship and skills category for a series of articles, two of which appeared in Schools Week's sister paper FE Week.
"The government is in danger of becoming its own worst enemy as a result of its obsession with apprenticeships, which is standing in the way of genuine reform of further education," he says.
"The fact that three of my stories about this critical issue have been recognised in this way shows that the world is waking up to this ticking time-bomb in a sector that serves some of the most vulnerable in our society.
"It's a privilege to be able to write about this issue, and so many more important things, for two brilliant trade publications that are pioneering a unique brand of modern and detailed investigative education reporting."
The night was topped off when Sophie won the outstanding data education commentary award.
She beat out the likes of the Financial Times for her innovative league tables focusing on the achievement of the poorest pupils in schools in areas of high deprivation.
"I am thrilled to have won, especially for stories that highlight issues often ignored or misunderstood," she says. She plans to use her winnings for travel, food "or both".
Proud editor Laura McInerney says she is "chuffed to pieces.
"To scoop this many awards, after just one year of publication, is testament to the fierce hard work the reporters have put in and how seriously they take their work.
"Getting to grips with schools is hard for everyone – governors, school leaders, policymakers – and that's one of the things that drives us. We want to help people understand the schools world better. To do that the team worked tirelessly building contacts, mining data, and writing clear, accurate stories.
"That this efforts has now been recognised with awards is superb. Big thanks to CIPR for giving us that chance."
Main pic: From left: Freddie Whittaker, Sophie Scott, John Dickens and Laura McInerney