Campaigners say religious schools should now offer suitable secular alternatives for pupils withdrawn from collective worship after a school conceded in a legal case over compulsory prayers.
The Oxford Diocesan Schools Trust will provide alternative materials that further spiritual, moral and cultural development for students withdrawn from collective worship to study at Burford primary school.
The trust has also agreed to continue no longer holding a leavers' ceremony for children in a local church and gifting bibles to youngsters as leaving presents.
Campaigners say they will now press schools to introduce inclusive assemblies, however the Department for Education stressed there are no further implications for other schools as a result of the decision.
We are saddened that this case has diverted valuable funds and staff time
Parents Lee and Lizanne Harris (pictured below) launched a judicial review after hearing their children were made to watch re-enactment of bible scenes during once-a-week collective worship assemblies at the Oxford school.
They argued the Christian worship at school was in breach of their right to freedom of belief under the Human Rights Act.
But the trust said it has now made an out-of-court agreement, without an admission of liability, to avoid "wholly unnecessary court costs" at a time when "school funds are stretched".
However the settlement could reach £100,000 – including paying up to £40,000 of the parents' costs, as well as £60,000 of its own legal expenditure (which will be covered by insurance).
Anne Dellar, CEO Oxford Diocesan Schools Trust, said: "While recognising every parent's right to withdraw their child from collective worship, we are saddened that this case has diverted valuable funds and staff time."
She added a "small community school has been placed at the sharp end of a national campaign".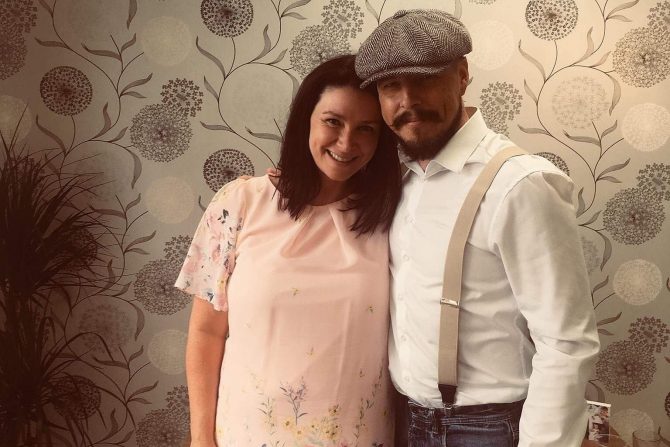 In a joint statement, the parents said they took on the case to "ensure our children receive an inclusive education without the indoctrination of one enforced religion".
They added: "This case is hugely significant as it has established that schools have a duty to make inclusive assemblies available to all pupils who want them."
The Humanists UK, which supported the parents, said the climbdown marks a "significant win" and they will be encouraging schools "still mandating unshared religious practices to cease to do so or to provide meaningful inclusive alternatives".
Andrew Copson, Humanists UK chief executive, added: "Parliament should now act to replace it with a new requirement for inclusive assemblies in keeping with the nature of our plural society and Government should take a lead in that. We will be calling on them to do so."
Schools still mandating unshared religious practices [should] to cease to do so
However a trust spokesperson said as they haven't agreed to provide an alternative assembly, and the case hasn't faced legal challenge, there is "no establishment that schools have a duty to provide this".
Dellar added the arrangement is "short term" and will "lapse when the youngest of the two children leave the school".
"Burford Primary School is not offering an alternative assembly; rather, a small number of children who are withdrawn from collective worship will be able to access alternative materials, overseen by a teacher."
Dellar added that Burford was a "happy, successful and inclusive school".
Ofsted said pupils at the school, rated 'good' in September last year, speak with "confidence about different faiths … have a keen sense of equalities and their work demonstrates a deep understanding of British values".
The school has committed to no longer allow members of the clergy to lead school events, unless they are doing so in a non-religious capacity.
They have also confirmed that any acts of worship and references to "god as truth" will be continue to be limited to collective worship – not in lessons.
If there are important messages during assemblies, these will be communicated to the youngsters separately by teachers, or in other whole-school meetings.
The trust has paid two thirds of the parents' legal costs, capped at £40,000. The cash will come from central funds, not the school's budget.
Schools Week revealed last month how more schools opting out of legal requirements to provide a daily act of Christian worship are choosing to run "multi-faith" alternatives instead.
Determinations allow schools to change their collective worship from being "wholly or broadly" Christian in nature, a rule that has been in place since 1944.
The Reverend Dr Steven Croft, Bishop of Oxford, added: "The Church of England has always worked to enable the best education for all children, motivated by our deep Christian values and recognising the changing, diverse society we serve. We will continue to do so."