The Department for Education has clarified that 'Orient Gene' brand Covid test kits sent out to schools can be used by older pupils after admitting some contained "incorrect instructions" suggesting the contrary.
In an email sent to school leaders, seen by Schools Week, the DfE said a "small number of boxes of Orient Gene test kits for ATS [asymptomatic test site] testing include incorrect instructions for use".
The instructions are incorrect "because the swabbing methodology for Orient Gene has been updated for nasal-only swabbing by the manufacturer and is therefore suitable for use by anyone aged 12 or above (the incorrect instructions implied this was not the case)".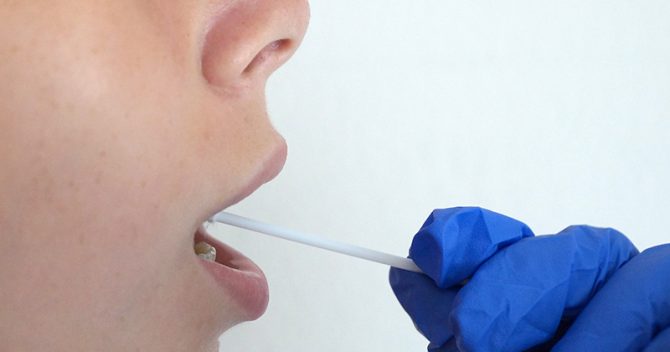 "The Orient Gene Covid-19 test kits can be used in schools and colleges for ATS testing, and the published guidance on the secondary schools and colleges document sharing platform reflects this," the DfE said.
Orient Gene tests are a form of lateral flow device (LFD) test which have been used in secondary schools and colleges since May 10.
In contrast to the widely-used Innova LFD, pupils are not required to provide a throat sample when taking the tests.
Orient Gene tests require double nasal swab samples only and can return a positive or negative result in under 30 minutes.
In their email to school leaders the DfE provided a link to the correct instructions for the newer LFDs.
The Department of Health and Social Care previously told School Week the new tests are effective at detecting high viral loads and are therefore able to identify those thought to be the most infectious.
Return of on-site testing
Last month schools were told to prepare for the return of on-site Covid testing from the start of the autumn term.
The DfE told schools all secondary pupils should be offered two on-site lateral flow tests, three to five days apart, upon their return in September, if Step 4 goes ahead as planned.
Schools are able to begin testing three days before the start of term and can stagger the return of pupils to accommodate the testing, guidance states.