Schools are being urged to teach skills linked to the 'extraversion' personality trait so that disadvantaged children are not left behind in the jobs market.
A report published today by the Sutton Trust found that assertive, talkative and enthusiastic adults are more likely to come from privileged backgrounds.
But the report "A Winning Personality" – based on data from the 2009 BBC Big Personality Test – also found people with these characteristics are more likely to earn over £40,000 a year.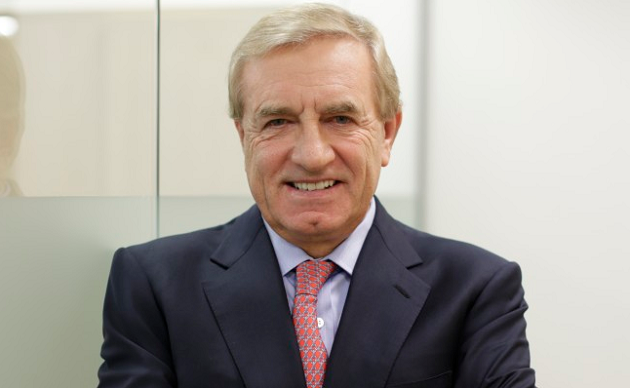 The Sutton Trust recommends schools teach the skills so that character traits do not affect social mobility.
The findings echo views from prime minister David Cameron, who said this week that schools should teacher character virtues, including "curiosity, honesty, perseverance and service".
Sir Peter Lampl, chairman of the Sutton Trust and of the Education Endowment Foundation (EEF), said: "We must build the career aspirations of young people from disadvantaged backgrounds and foster the more intangible qualities that they need to succeed and which are not taught in the curriculum such as confidence, aspiration, resilience and creativity."
Researchers analysed data from 150,000 UK residents and found that adults from better-off backgrounds were more likely to display high levels of openness, including imagination and intellectual curiosity. Their aspirations were also higher.
The charity believes by influencing career success, personality traits and aspirations, schools can help address disadvantages faced by pupils from poorer backgrounds.
Dr Robert de Vries, lecturer at the University of Kent and one of the report's authors, said: "We know that, in the UK, even more than in many other countries, a privileged upbringing is likely to lead to better grades at school, and a better chance at a successful career.
"But, along with the previous research we review, today's analysis of the BBC Big Personality Test show that those from better off backgrounds have yet another advantage when it comes to non-academic factors like extraversion and career aspirations."
We must build the career aspirations of young people from disadvantaged backgrounds
But Martin Robinson, an education consultant and author, said: "The whole thing is a waste of time, personality traits are plucked out of thin air, correlations are made but no matter what they say they can't show whether having these so called traits cause 25% of people to earn over £40,000 or whether you can be made more imaginative."
However he added the key to improving is having "classrooms where dialogue, discussion and argument are key and teach every child the art of rhetoric, this will help them academically and not be some 'add on' extra to their studies".
The EEF has funded six projects looking at the impact of character education on learning.
One, on Positive Action, is studying whether pupils learning topics such as "self-improvement" and time-management increase their social and emotional skills, as well as their attainment.