Schools will be given the right to appeal against GCSE and A-level results if they suspect a marking error, Ofqual has announced today.
The exams regulator changed the rules in recent years so that schools could only appeal a exam result if they felt exam boards had not properly followed procedures. Schools could not appeal if they believed there had been an error in the marking or moderation of an exam.
The additional ground for appeal provides a better opportunity for errors in marking to be identified and corrected
Ofqual ran a pilot last year in which it allowed schools to appeal on the grounds of marking errors in three A level subjects, and has now decided to roll it out to all GCSEs and A-levels over the next two years.
The pilot, which applied to AS and A-level geography, religious studies and physics, resulted in an increase in the number of appeals in those subjects from 27 in 2015 to 46 in 2016.
Of the 46 appeals, 39 (85 per cent) were on the grounds of marking or moderation errors, and of those, 14 were upheld.
Ofqual says the additional ground for appeal provided "a better opportunity for errors in marking to be identified and corrected".
However, the watchdog also says it will phase in the new rule in order to address the nervousness of exam boards about the "different approach" to appeals they had to take in the pilot.
New rules will affect all subjects from 2019
The additional ground for appeal will be extended to all AS and A-level subjects from this summer and then to GCSEs in English language, English literature and maths in 2018.
It will then be rolled out to apply to all remaining GCSE subjects in 2019.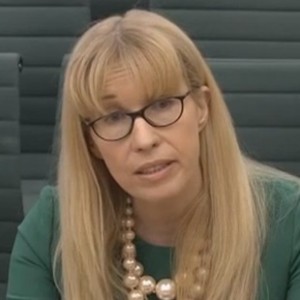 The new rules mean schools will be able to appeal against a result on the grounds that there was "an error in the original marking or moderation, or in the review of that marking or moderation".
Examples of such errors given by Ofqual include failures to correct an administrative error, like adding up marks correctly, or improper application of a mark scheme.
Schools can also appeal if they have reason to believe that the mark "could not have been given by a trained marker, who had appropriate subject knowledge, and who had exercised their academic judgement in a reasonable way".
Sally Collier, the Ofqual chief regulator, said the decision meant all schools could have "even more confidence that if a marking or moderation error has been made, it will be corrected".
"We have updated our rules for project qualifications to include the new grounds," she said.
Save