From lunch deliveries and food banks to mobile libraries and "reverse" advent calendars, schools have stepped up to the Covid challenge by transforming the way they engage with their communities.
As schools across England closed to most children in March, staff turned their attention not just to supporting vulnerable pupils, but also to vulnerable people outside the school gates.
It's a tough time for everyone – in all sectors, including education
The efforts of schools to support the needy were brought into sharp focus by Marcus Rashford's high-profile campaign to get free school meals vouchers extended over summer.
But leaders, teachers and support staff were already doing their bit to make sure those in need didn't go without during the national crisis.
Cambois Primary School in Cowgate, Blyth, deployed its school bus during the first lockdown to run a mobile food bank, supported by local supermarkets and charities.
That work has carried on this academic year. Marianne Allen, Cambois' headteacher, said the initiative was important "because, particularly after lockdown, the effect on so many people is apparent".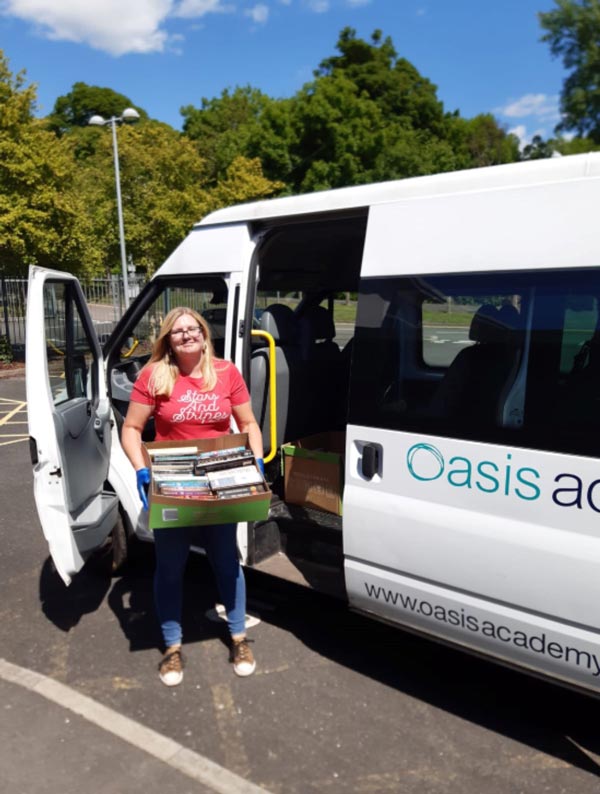 The scarcity of essentials in a growing number of households also captured the imagination of The Elliot Foundation Academies Trust (TEFAT), which launched a winter appeal for its Community Boxes initiative.
Schools are distributing boxes weekly made up of surplus food sourced from charities such as FareShare, with donations from local businesses. School staff volunteer to pack and deliver the boxes to families.
Hugh Greenway, TEFAT's chief executive, said he was spurred into action before the pandemic after being "fed up" seeing "starving children" at his schools, but has worked to expand the scheme after lockdown.
And Landau Forte Academy, an 11-16 comprehensive in Amington, Tamworth, has turned the tables with an advent calendar that has staff donating an item each day until the end of term. The goods will then be delivered to a local food bank and a charity.
Andrew Deen, its principal. said he feared that the 37 percentage of pupils on free school meals would rise as a result of the pandemic.
"It's a tough time for everyone – in all sectors, including education. We are hoping that to walk through the door every morning and see this pile of donations grow will give us a little boost."
But schools' outreach work hasn't been limited to food.
Oasis Academy Brightstowe launched a mobile library service during the first lockdown, delivering more than 50 books a week to pupils at home. At the end of the summer term, the school also posted a book to every pupil to read over the break.
Since September, the library has continued in different ways, including targeted deliveries to isolating students.
Kat Gardner-Graham, the school's librarian, said it had been "fantastic to see requests from students who are normally reluctant readers".
But as well as changes in the way they interact with their communities, schools have also had to change the ways pupils interact with each other.
At New York Primary School in Tyne and Wear, Covid restrictions put at end to whole-school singing in assemblies.
But undeterred by all but the worst weather, the school's pupils now go out into the playground every Friday at 1pm to sing together.
"They all space out and we have a big speaker and we all sing some of our assembly songs," said Jill Shaw, the school's head, who received an MBE in the Queen's birthday honours for her services to education and during Covid.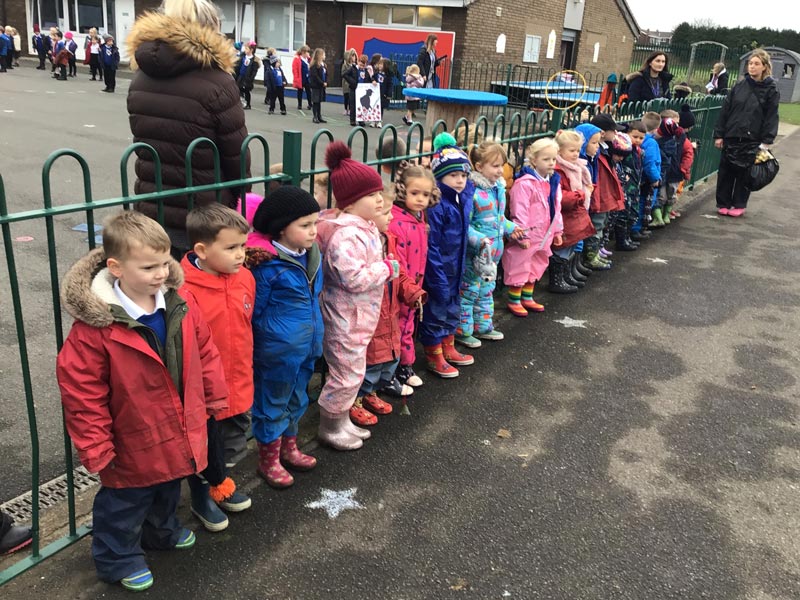 "There's only been one Friday since September when we couldn't go out because it was absolutely torrential rain, but otherwise, drizzle, we're out there, bit of wind, we're out there."
Shaw said the initiative was well-received in the community too, with "lovely emails from neighbours to say they really enjoyed hearing the songs".
"I didn't want to not do things as a whole school because that's who we are. We're a family. While we can't do things inside, singing outside on a Friday is probably one of the only times in a week now when we're all together."