More than a third of youngsters said they learned nothing about sexual consent at school, a new survey has revealed.
A report released today by the Sex Education Forum also found half of the 2,000 youngsters surveyed had not discussed real-life scenarios about consent in the classroom.
Half of the 11 to 25-year-olds that took part in the survey also said they had not learned at school how to get help if they are sexually abused.
Campaigners at the forum have now added their voices to calls for the government to make sex and relationship education (SRE) mandatory in all schools.
Earlier this month the chairs of four parliamentary committees also issued a joint plea for education secretary Nicky Morgan to act.
Children don't know how to recognise abusive behaviour or how to seek help
Lucy Emmerson, coordinator of the Sex Education Forum, said there is no excuse for the government to continue leaving SRE to chance.
"The odds of a young person learning vital information about equal, safe and enjoyable relationships are no different than the toss of a coin.
"The ultimate consequence of this is that many children don't know how to recognise abusive behaviour or how to seek help."
The survey found just over 10 per cent of youngsters surveyed said their SRE was "very good" and 22 per cent said it was "bad" or "very bad".
But, more worrying findings revealed more than half of pupils had not been taught how to spot the signs of grooming or sexual exploitation.
More than four in ten had not learnt how to tell the difference between a healthy or abusive relationship.
Dr Mary Bousted, general secretary of the Association of Teachers and Lecturers, said: "We know that education staff want high quality training so that they can deliver the SRE that will enable young people to keep themselves safe."
The proposals have also won the backing of parents.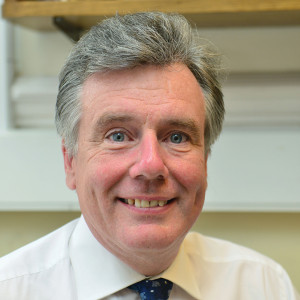 Justine Roberts, chief executive of Mumsnet, added: "Parents on Mumsnet have long wanted SRE in schools to be compulsory and comprehensive, and for teachers to be given the support they need to deliver it.
"Children are increasingly expected to negotiate the adult content, images and conversations that modern culture puts in front of them; it's surprising that as a society we appear so reluctant to give them the tools that they need to do this successfully."
Neil Carmichael, chair of the education committee, (pictured above right) said earlier this month it is essential SRE and personal, social and health education (PSHE) are taught in schools.
A Department for Education spokesperson said: "High quality sex and relationship education is a vital part of preparing young people for life in modern Britain.
"It helps them make informed choices, stay safe and learn to respect themselves and others. It is compulsory in all maintained secondary schools and many primary schools also teach it in an age appropriate manner."