A new project is offering students the chance to take part in official research into the polar ice caps and their role in the Earth's climate system.
The project, called MELT (Monitoring our Environment, Learning for Tomorrow), was launched this week by the Institute for Research in Schools, and will see pupils calculate their carbon footprint and that of their school with an online carbon calculator, before exploring ways of reducing it.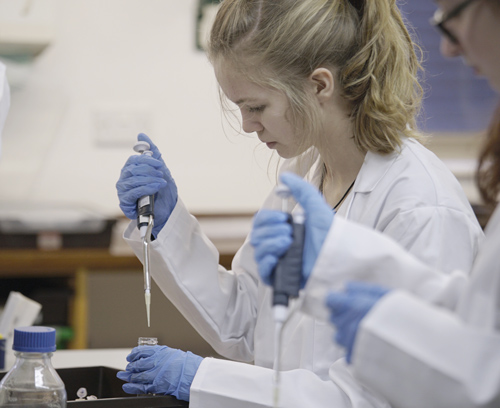 Students will also analyse satellite images of the polar regions to see the rate at which icebergs are forming and melting, collaborating with Dr Anna Hogg from the Centre for Polar Observation and Modelling (CPOM) at the University of Leeds to share their findings with Earth observation scientists.
"We used Sentinel-1 satellite data to watch a giant iceberg four times the size of London break free from Antarctica's Larsen-C ice shelf in 2017, and now students can use the same data to measure if new icebergs carve off some of the fastest flowing glaciers in the world," Dr Hogg explained.
The project ties in with the work of polar explorer Robert Swan, who has challenged young people in the UK to remove 326 million tonnes of CO2 from the atmosphere by 2025.
A pilot of the project supported by a grant from the UK Space Agency has been taking place since February this year at 25 schools across the UK, and two schools in Norway and Florida.
"MELT has presented a group of our year 9 students with an amazing opportunity to be part of novel science research, that will undoubtedly enrich their experience of learning science in a way that they wouldn't otherwise have access to until university and beyond," said Darren Harman, the STEM learning leader at Sir Robert Woodard Academy, one of the pilot schools.
"Students are excited at what they might discover looking at data no other human has yet cast their eyes upon."
To get involved with the project, schools should email the Institute for Research in Schools.