A Merseyside school's STEM club membership is on the rise after four of its members won a national competition by inventing an expanding flower pot.
The team of four year 9 girls from Weatherhead High School took first place in the Design Museum's annual design and enterprise challenge, Design Ventura, with their invention the Petal Pot, beating competition from 328 participating schools and over 14,500 students from across the UK.
The Petal Pot expands as the plant inside it grows, eliminating the need for repotting. One of the students came up with the idea after seeing her mother getting rid of pots that garden plants had outgrown.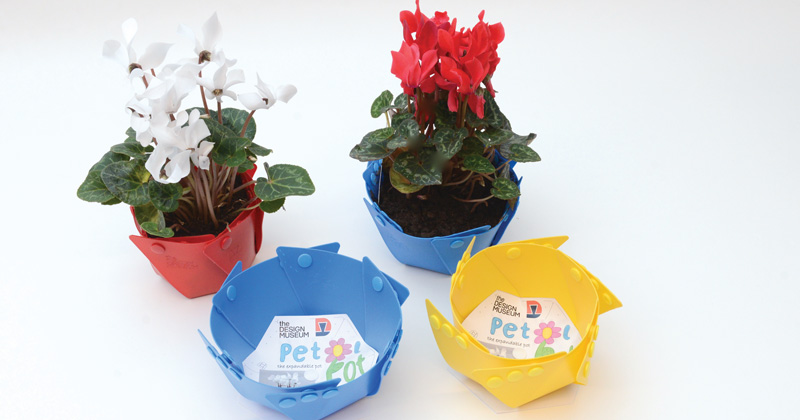 Working on the project for half an hour each week at lunch time, the team developed a polypropylene prototype of the pot, as well as business plans and a pitch for their product, which they presented to judges in London after making it into the competition finals.
As their prize for winning, the pupils' invention will now be properly manufactured and sold to the public at the Design Museum's London shop.
"The girls will be working with designers and retail specialists to make the product. There's a lot of personal development and real, valuable experience there," said Rhiannon Pearson, the school's DT teacher. "We'll be buying a couple."
As a result of the foursome's success at the competition, interest in the school's weekly lunchtime STEM club has increased.
"We only had the four girls as members initially, but now it's grown to just over 20 as a result of this competition," Pearson added. "We've publicised it in school and the girls have talked about it as well, and pupils have been saying 'oh wow, you've been going to London? Wow, you're having it made?' They've developed a real enthusiasm about it."
Fairmead School in Somerset took second place in the competition with a plate that has a thumb dent in it to help with carrying, and Hans Price Academy in Somerset came third with Plate Mate, an attachment that holds toast so your plate remains free for other food.