A Worcestershire primary school has teamed up with two local care homes to launch a pen pal scheme between residents and year 4 pupils.
The scheme will form part of Franche Primary School's creative writing curriculum, and 120 pupils wrote their first letters in July to residents of both High Habberley House care home and Hollyfields care home.
The first letters fit the theme of "cautionary tales", where pupils asked residents what they were like at school, and whether or not they were well behaved.
"We built it into the cautionary tales topic we've been looking at with year 4," said Katie Sinclair, the creative curriculum lead at Franche Primary. "We asked residents to share stories of their own childhood, so they might teach younger generations what not to do. We thought it would be a good icebreaker."
Michael Butler, the activities coordinator for the two homes organised the link-up, approaching the school with the idea of the pen-pal scheme as a way of engaging residents with the community.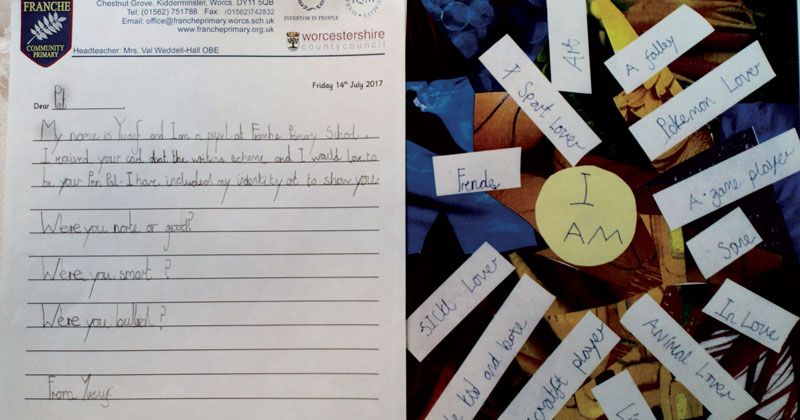 "I have always sought to include intergenerational activities in our social schedules because this has such a special impact on improving people's well-being," he said. "The pen-pal scheme takes this to a new level, supporting young and old to form deeper, lasting connections.
"The response to the first letters we got through from the children was amazing. One lady even cried with excitement."
The pupils recently received responses to their first letters, and will meet their pen pals in person later in the term.
"This is just the beginning of many fulfilling special connections between the two generations," Sinclair said.
The care home has recently appointed additional activities coordinators to help manage the letters when they come in, and each resident received around four letters each.