An independent school in Essex is working closely with a local homelessness charity to educate people on the realities of sleeping rough.
Brentwood School has teamed up with Chess Homeless, a Chelmsford charity, while researching homelessness for a school play, where year 11 and sixth-form students played homeless characters situated around the school site in a piece of promenade theatre.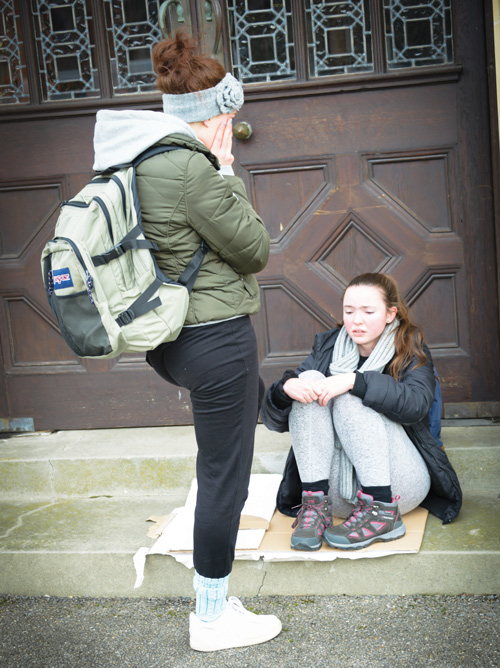 Based on real-life stories from rough sleepers and information received from the charity, the immersive production, entitled Change Please, ran for three nights, and £912 in proceeds from ticket sales and a retiring collection was donated to the charity, along with physical donations of toiletries, food and clothing.
"The audience was split into different groups which rotated around all the different 'homeless people' that we'd staged around the school," explained drama teacher Rachel Worth. "We also set up our school hall as a homeless shelter so at the end, the audience members came in and had a hot chocolate or a hot tea, as the homeless people would that use shelters in reality."
Following the play, Chess Homeless is keen to use the school's budding actors for a new project, in which it will make a film to challenge and develop young people's perceptions of the homeless, which will be shown at schools, colleges and universities.
The charity is also working closely with pupils at the school to discuss ways of engaging a younger audience with tackling and raising awareness of homelessness.
"Our students had a lot of ideas around social media campaigns and things like that, and short films and videos," Worth added. "This started out as creating an impact for an audience and helping out the charity, but, I feel this has made our students so aware and conscious of how big of an issue homelessness is. They will remember this for a long time."