Fears about the capacity of school catering teams to provide meals from September have been raised after two of England's largest education catering firms announced plans to cut staff.
Caterlink and Chartwells, which work with around 3,400 schools and colleges between them, both told Schools Week they were making redundancies in anticipation of falling demand from some schools next year.
Catering firms have been hit because some schools won't be providing hot food from September
But school business leaders warned today that redundancies could affect school kitchen capacity at a time when they are grappling with staggered lunch breaks, and a union representing catering staff warned job cuts would impact some of the lowest-paid employees in the school workforce.
Schools were told by the government to continue paying at-risk suppliers during partial school closures, and school food industry body LACA said in May that the "majority of schools" had continued to pay its members, with only 5 per cent refusing to do so.
But in updated guidance issued in June, public sector bodies like schools were told to "exit from any relief as soon as reasonably possible", and catering companies say they are now expecting demand to decrease in September as schools grapple with social distancing.
"Many of our clients will be offering students increased online education, and some schools will be restricting catering provision," said Neil Fuller, managing director of Caterlink, which works with 1,400 schools and colleges, and is set to make 300 of its 6,600 staff redundant.
"We have carefully reviewed our staffing requirements on a case by case basis, and in some instances we will be increasing the number of team members or hours worked, and in other cases we will be reducing the service we provide."
Chartwells, the education arm of the Compass Group, the world's largest food contract service company, has over 10,000 employees working in more than 2,000 schools.
The firm confirmed this week that it is entering a redundancy consultation for a "small number" of those employees in roles "where we do not envisage work returning in the foreseeable future", but would not say how many jobs would go.
A spokesperson said they had "been able to secure the jobs of most of our people by continuing to use the furlough scheme", and were "confident that all our teams will be appropriately staffed for the new school year".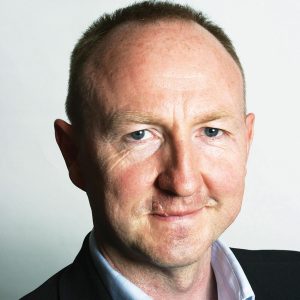 Jon Richards, head of education at UNISON, which represents workers at both catering firms, said they had been hit "because some schools won't be providing hot food from September".
"Kitchen staff are key in ensuring pupils eat healthily. A full meal at lunchtime may be the only one disadvantaged children get," he told Schools Week.
Richards also warned those affected by redundancy would include "those who are low-paid, already facing financial difficulties and who could struggle to get another job", and said job cuts would mean "an increased workload for employees left behind".
"It shows what happens when contracts are outsourced," he added.
The Institute of School Business Leadership has today urged caterers with concerns to speak to schools "now" so they can put fail-safes in place.
Stephen Morales, the organisation's chief executive, said the government's requirement that schools "prop up" the commercial sector by continuing to pay suppliers "cuts both ways", and called for "honesty, transparency and a dialogue from the caterers' side".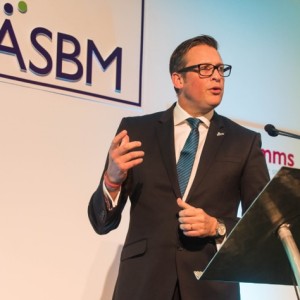 "The worst scenario would be that school business leaders aren't made aware of their catering provider's viability or capacity to return to normal until very late in the day," he added.
However, Morales acknowledged that some schools were looking at alternatives to hot meals in order to stagger lunch breaks and maintain social distancing.
"I think it's easier for schools to commit to meals, as opposed to hot meals, but that doesn't necessarily translate to sandwiches and unhealthy snacks," he said.
"Meals can be issued where the constituent parts are still healthy, they're just not hot. And I think when you speak to school leaders, they can commit to that. It's less easy for them to commit to hot meals wholesale, particularly with those staggered lunchtimes."