More than one in 20 pupils were off school last week due to Covid, with more than a quarter of a million children isolating due to potential contact in school, new data shows.
The latest attendance survey data from the Department for Education shows an estimated 384,500 pupils, or 5.1 per cent of pupils, were absent from state funded schools because of Covid on June 24, up by 55 per cent from 247,200, or 3.3 per cent of all pupils on June 17.
Most of those absent, 278,500 or 3.8 per cent of all pupils, were isolating because of potential contact with Covid inside their education setting, up from 171,600 the previous week, a rise of 62 per cent. An estimated 56,800 were off because of potential contact outside school, up from 42,500.
Around 23,800 pupils were off with a suspected case of Covid, up from 16,100, while 14,900 had a confirmed case, up from 9,200. An estimated 10,500 pupils were off because their school was closed, up from 7,800.
Isolation rules expected to be scrapped – reports
It comes amid growing expectations the current isolation rules could be scrapped altogether in the new school year, with testing ramped up instead.
The DfE has written to secondary schools and colleges "provisionally asking" them to prepare for on-site testing.
A government spokesperson told PA it was "in case it is needed to keep as many children as possible in face-to-face education".
Health secretary Sajid Javid had acknowledged the "huge knock-on impact" of self-isolation bubbles on Monday, and told Sky News daily testing trials were already underway as a "possible alternative".
Overall attendance in state-funded schools fell to 87.4 per cent on June 24, down from 98.7 per cent on June 17. Secondary school attendance was 82.4 per cent, down from 84.9 per cent, while primary attendance fell from 93 per cent to 90.9 per cent.
There was also an increase in workforce absence due to Covid. An estimated 2.5 per cent of teachers and school leaders and 2.4 per cent of teaching assistants and other staff were absent for Covid-related reasons on June 24, up from 1.7 per cent and 1.5 per cent respectively the previous week.
It comes after Public Health England data showed a rise in new Covid outbreaks in schools, from 96 in the week ending June 13 to 151 in the week ending June 20.
Disruption having 'real impact' in schools
Paul Whiteman, general secretary of leaders' union NAHT, pointed to a "clear and concerning increase in both the number of cases of Covid-19 and the number of pupils needing to self-isolate as a result".
"Leaders are reporting that this is having a real impact in their schools, and that the level of disruption is now very high.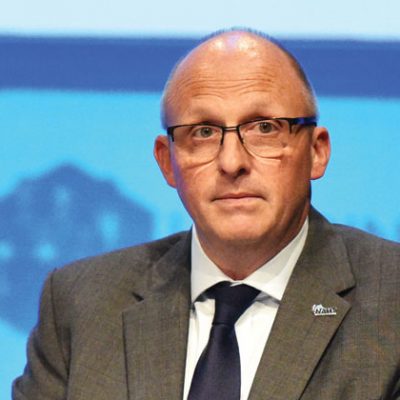 "The government simply does not appear to have a grip on this situation and there is a real concern that we will continue to see these numbers continue to rise in the coming weeks."
He said local public health teams should be given the freedom to "react quickly and put additional precautions in place where this is necessary".
"Guidance on issues such as face coverings must be kept under constant review in light of the rapidly changing data, and there is much more the government could do on other protective measures such as ventilation too."