Russell Hobby did a profile with The Guardian when he started at the NAHT. In it the journalist interviewing him described him as the boy most likely to have his hand up in class.
Given Hobby's determined, enthusiastic and almost universally liked temperament, it seems a bang on point.
But Hobby, with all the enthusiasm of a child in the top class wanting to prove his teacher wrong, disagrees.
"That's not true, actually. I don't think he realised the school I went to . . ."
Despite his estuary English accent and a childhood spent in Abingdon-on-Thames, near Oxford, Hobby's schooling was not among the cloisters of a private school. It was at the challenging John Mason comprehensive, recently still rated as requires improvement. It was so raucous that a child with special needs had to move to another school down the road, where he was bullied so badly he fled and ran in front of a bus where he was killed.
Hobby squirms. "He lived on my street. I went to his birthday party. The bullying was rife and nobody did anything. I didn't do anything either . . . It sticks with you, the necessity for that to be tackled.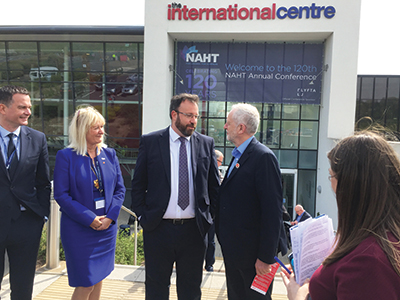 "Our schools are very different today. Did you see that recent Ofsted report, about the pupils throwing food and stuff? That shows how far we have come that that's now unusual."
He is philosophical about what his 14-year-old self could have done. As a bright kid, who devoured library books and later proved some of his doubting teachers wrong by attending the University of Oxford, he was able to balance his swot tendencies with rugby – a good use of his height and broad build.
The value of headteachers also came home to him after his father died in a moped accident when he was eight. His head, Mr Peacock, quietly attended his father's funeral and later offered his mother a job – a move that meant a great deal to Hobby. She taught for 30 years and later became mayor of Abingdon in the last year of her life.
She was as suspicious as everyone else when, at 38, her son became the general secretary of the NAHT without having stepped in front of a class. He chuckles. "Family . . . they keep your feet on the ground, don't they?"
When he took the job he also saw his old head, Mr Peacock, though "he was a lot smaller than I remembered at the time . . . but I guess you still see the world through your lens of being a child."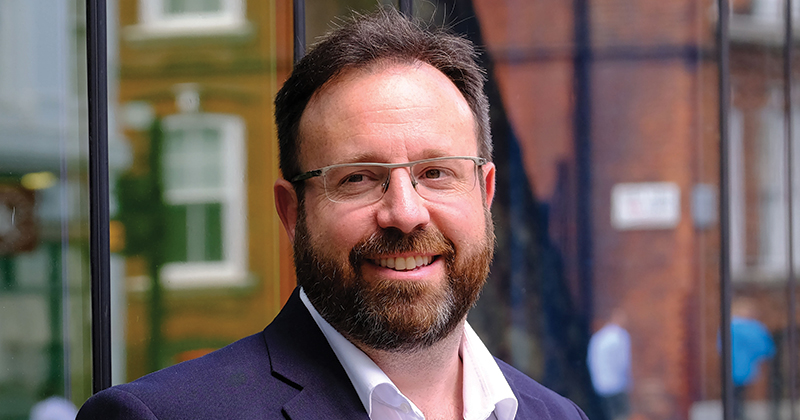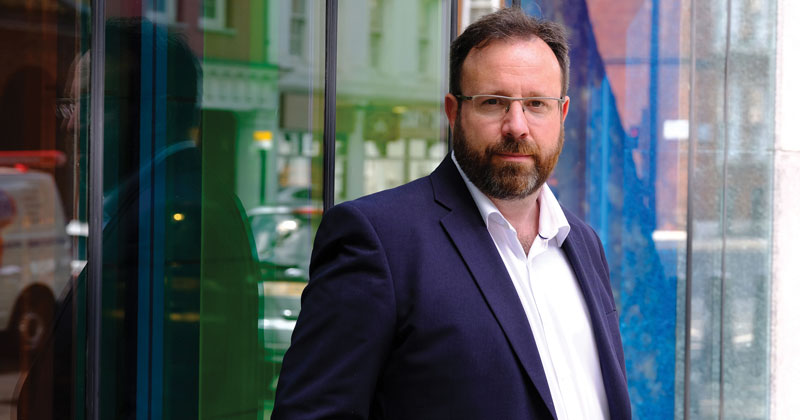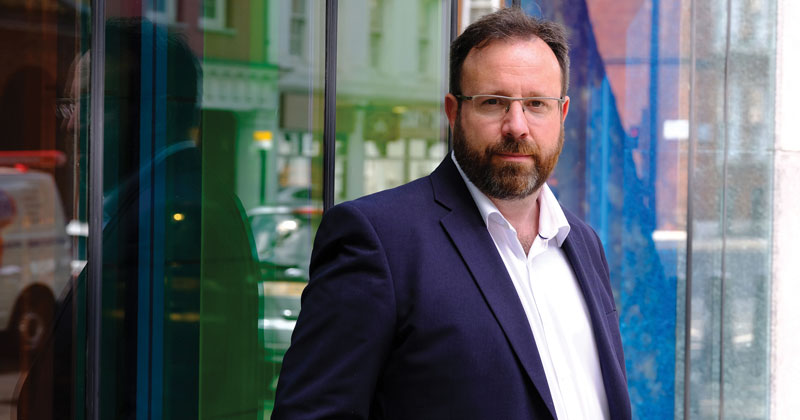 He found the transition from management consultant to union secretary easier than he had imagined. Starting in 2010, a few months after Michael Gove was appointed education secretary, there was plenty to be getting on with – not least countering insults such as "enemies of promise" – which meant most people overlooked his background.
"Plus, once you've been around long enough people forget where you came from."
He also believes that not being a head made it easier for him to compliment the profession. "I can say I think heads are brilliant, and I do, but it might feel a bit weird if a head was sat there saying that!"
Over the almost seven years he has been in office, he is proudest of changes to assessments – including the ongoing review about the scrapping of SATs for seven-year-olds. He also points to the numbnut ideas the union prevented going ahead: no-notice inspections, SATs resits, Gove's plan to bring back O-levels.
Heads don't make people fill in forms
"The hardest days are when you think you've got to a sensible point, but people are clamouring for more. It's so much more satisfying to be the revolutionary. To rebel and rouse the people up.
"But at some point you've got to decide what will make the system better and, frankly, the trade union movement is not short of examples of unions that have taken a winning hand, played it further than they should and lost every single thing they had."
If the outside demeanour is calm, it doesn't mean tensions aren't bubbling away under the surface.
For a start, he angers at politicians who use "blatantly provocative" statements, in particular pointing to Gove's era as a source of frustration.
"At some point a decision was made that you cannot persuade people so you get more benefit from provoking them and getting political victories. They gradually shifted into thinking of everyone as the enemy – and that's the beginning of the unravelling."
He is also annoyed at the timing of the general election. All the unions consider Justine Greening a reasonable education secretary whose on-the-ground changes are making a material difference to teachers' lives – "and then they call an election and you know you have to start all over again".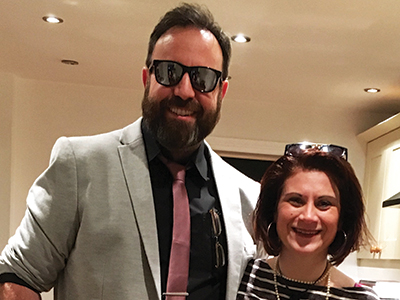 And he is scathing about the government's attempts to handle teacher workload.
"We've had an awful lot of conversations over the details of posters on workload rather than the fundamental drivers of it."
So have they missed a trick on workload? "They've missed every trick. Because they cannot address the major cause of it, which is the inconsistent accountability of the system and the high pressure and high stakes of that.
"Heads don't make people fill in forms for fun – they do it because they are worried about the consequences if they don't."
Isn't that just union belly-aching? If they weren't moaning about workload it would simply be something else?
His look is withering. "There are some issues that are perennial. But two or three years ago, I don't believe I mentioned recruitment once. So that's new. We weren't talking about money five years ago, by and large. Everybody wants more, but these are new concerns."
So, is the Labour party a solution to these ills? Back in 2013, he told The Guardian that he was a card-carrying member for the reds. His association is so strong that his son is called Keir, after Keir Hardie, the party's founder. Is he still a member?
"I am, actually," he says, "although I've taken that card and come very close to cutting it up on a number of occasions."
How many? "Monthly at the moment."
With changing someone's life, you know that's an enduring legacy
Would he want to go into politics? He answers politically. Something about timing, and luck, and achievements.
As it happens, though, he has a new job starting in October as chief executive of Teach First, the charitable organisation that sweeps up "top" graduates and places them in challenging schools. The announcement comes out a few days after we meet and he gets in touch, asking if I need a comment.
But he'd already given away his thoughts in a chat we had about the difference between influence at the top level of government, and impact on someone's life by being a teacher.
"The problem with changing things in a little way is that things can boomerang back to being exactly as you started. At least with changing someone's life, you know that's an enduring legacy. It's up to them what they do with it from there on in, but nobody can take it away."
Like a teaching Benjamin Button he seems to be going in the opposite direction to most people – from arms-length education consultant, to working with heads, to working with new recruits into the classroom. Perhaps, one day, we may yet see him in the classroom. That, or as prime minister.
It's a personal thing
Favourite book?
I've managed to give my son, Keir, the same book twice – Politics and the English Language by George Orwell. But getting it twice is good for you! Otherwise my favourite writer is Kim Stanley Robinson. He's a Californian science fiction writer, who shows a very interesting view of what left-wing and ecological politics could look like.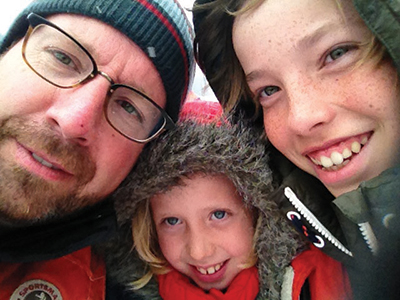 What would you do if you were invisible for the day?
I would sit at home and wait for the invisibility to wear off. Then I could properly engage with people again.
What is a promise that you made to yourself as a child?
That I would be able to spend money on books. I used to trot down to the library with my card and bring home my five books. That works well, but you can plough through a provincial library quite quickly. Being able to buy whatever I want is great. E-books have got me into a lot of trouble; there is a lot of stuff to download.
What is the best fancy dress costume you've worn?
I went to a friend's party as Zeus. It involved a wig and a toga and a cardboard thunderbolt.
Ideal holiday?
My favourite trip was with my kids around America. Just the three of us, and we went by plane, train and automobile. We flew to New York, did Chicago, Los Angeles, the Grand Canyon. And then I came home to the 2012 GCSE crisis! It will be nice to go away this summer without having to come back and say something about exam results.