Two schools in England had royal visitors last week.
In London, the Duchess of Cambridge was guest of honour at the official opening of Kensington Aldridge Academy last Monday.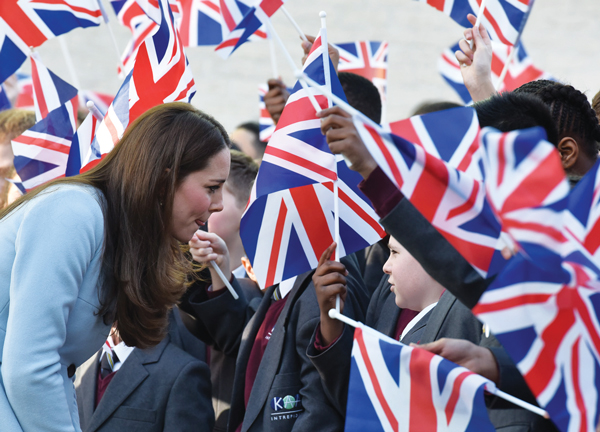 Building at the £28 million academy began two years ago on land gifted by the Royal borough of Kensington, the academy's co-sponsor. It also contributed £10.4 million towards the construction costs. The Aldridge Foundation is the lead sponsor of the 11 to 18 academy.
The duchess toured the new school and sat in on geography and RE lessons before a presentation from students in the school's theatre. She later unveiled a plaque to commemorate her visit.
Principal David Benson said: "Students, staff and parents were thrilled that the duchess was able to visit us and officially open the school. Today was an important and exciting chapter in our history."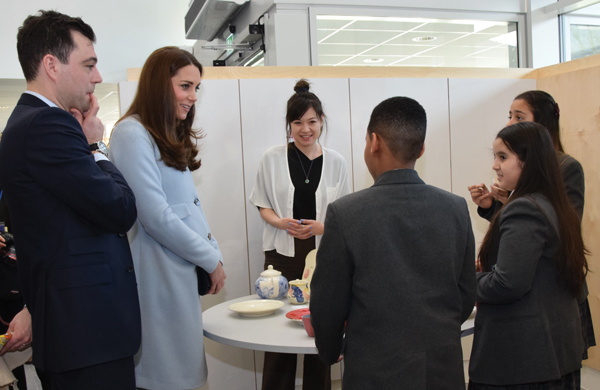 The duchess also spoke to a year 7 group in the library. Student Lana Harouki said: "I have improved my reading because we have half an hour of reading out loud every day. She told me she used to love reading out loud too."
The duchess also visited the academy's Creates Hub and met students who are designing items for sale at Portobello Road Market.
Student Sarah Abi Osman said: "She said the jewellery we made in Creates looked really nice and I told her that I want to be the boss of a company when I leave school."
Meanwhile in Cambridgeshire, the Princess Royal visited Neale-Wade academy on Wednesday.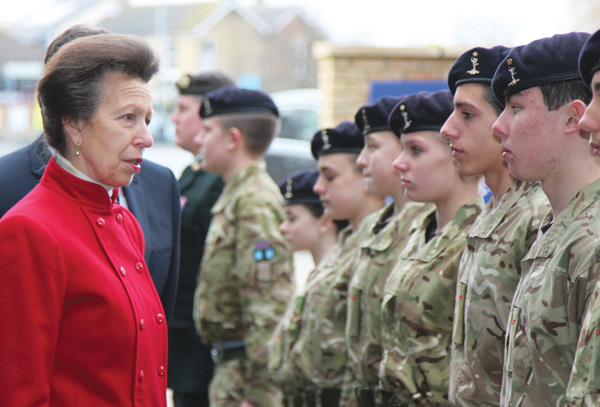 New principal Jason Wing, his senior leadership team, and senior members of the Active Learning Trust, which sponsors the school, escorted the princess on a tour that included observing lessons and meeting school groups, including its show-jumping team.
She then gave a short speech in the hall before unveiling a plaque to commemorate her visit.
Mr Wing said: "I am delighted that Princess Anne attended the academy to recognise the progress that we have made.
"The visit was inspirational and it can only help to raise the aspirations of our children. I recognise that such visits are rare, and the event has provided memories that we will cherish well into the future."
Main pic: The Duchess of Cambridge with Kensington Aldridge Academy students and principal David Benson