The government will review whether regional schools commissioners (RSCs) should still be judged on how many schools they turn into academies if the new education bill is passed.
Under newly proposed legislation it will be down to RSCs to judge whether a school defined as "coasting" has a good enough improvement plan.
If not, he or she can intervene and force the school to become an academy.
However, as revealed by Schools Week in December last year, RSCs are currently judged on how many schools in their areas convert to academy status.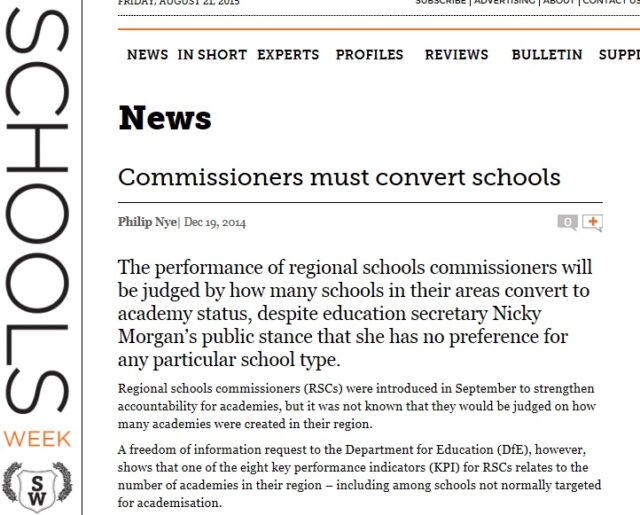 The Education and Adoption Bill is currently going through Parliament and has reached the report stage in the House of Commons and concerns about the conflict of interest have already been raised.
But a Department for Education (DfE) source said today if the bill is passed and more powers are handed to RSCs then their key performance indicators (KPIs) will be reviewed.
The source added: "If the responsibility of RSCs changes then their KPI and role decisions will be updated as is usual practice."
It is understood all eight KPIs would be reviewed.
Concerns had previously been raised in Parliament by Labour MP Kevin Brennan.
He said: "This looks like a clear example of a conflict of interest and the government is going to have to explain how it will be able to avoid that accusation."
But Dr Tim Coulson, RSC for the East of England and North-East London, told ministers in Parliament last month the indicator was not a conflict of interest.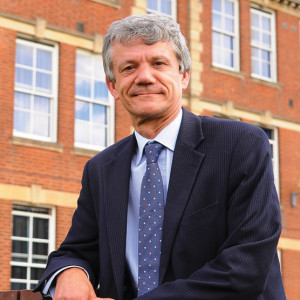 DfE sources stressed there are eight KPIs which are viewed collectively, with no one indicator more important than the other.
They also said RSCs have no financial incentives attached to their performance, and they have not received any bonuses.
A DfE spokesperson said: "The role of the RSCs is to make decisions on whether schools can convert to academy status, increasing the number and effectiveness of academy sponsors, and tackle underperformance in all schools using academy measures where appropriate.
"All of these aims are reflected in their key performance indicators and none are viewed in isolation."
RSCs were appointed last summer. Their powers include allowing schools to convert to academies and sending warning notices if academies perform below expectation.
The new education select committee announced last month it was to launch an inquiry into the role of RSCs.
You can read more about them here.