An "alarming" increase in the number of sexually transmitted infections (STIs) among gay men shows that school education about same-sex relationships is "clearly failing", says human rights campaigner Peter Tatchell.
Figures released by Public Health England (PHE) on Tuesday show a large increase in STIs among gay men, with a 46 per cent rise in syphilis and 32 per cent increase in gonorrhoea.
Mr Tatchell (pictured), also an LGBT (lesbian, gay, bisexual and transgender) campaigner and Green party activist, told Schools Week: "Too many schools shy away from giving upfront, concrete safer sex advice for men who have sex with men.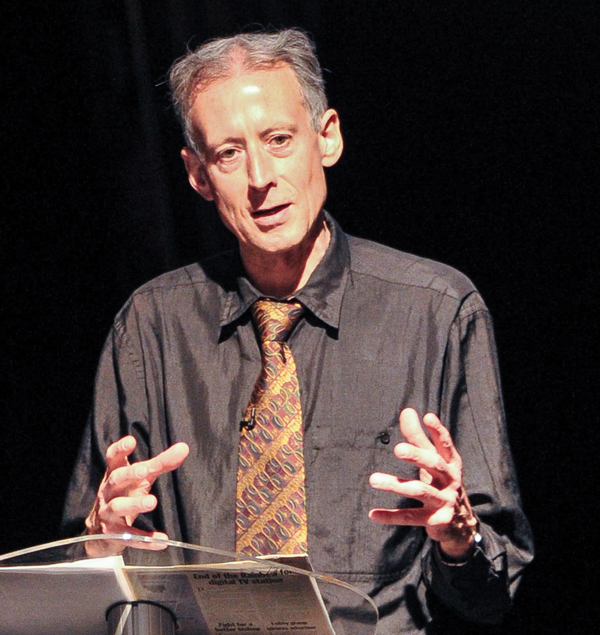 "It is obvious from these statistics that LGBT-inclusive sex, relationship and HIV education should be made mandatory in every secondary school and that teachers should receive specialist training in how to deliver it. Sexual health education in schools is clearly failing."
The report made a number of recommendations including widening access to sexual health services and STI screening.
But there was no mention of further prevention work in schools.
A 2013 Ofsted report found sex education was inadequate in 40 per cent of schools. In February this year, MPs on the education select committee recommended sex and relationship education become mandatory.
The then committee chair, Graham Stuart, said there was "overwhelming demand" from pupils, parents and teachers to make the subject compulsory.
Dr Gwenda Hughes, head of STI surveillance at PHE, also said that health education was vital to reduce infection. "Health promotion and education to increase risk awareness and encourage safer sexual behaviour remain the cornerstones of STI prevention."
The government's response to the select committee report is expected soon.
When giving evidence at the committee sessions, schools minister Nick Gibb said that he understood the importance of PSHE but that he did not "sense that schools need to be told to have PSHE within their school curriculum".
A Department for Education spokesperson told Schools Week: "We expect all schools to ensure that young people, whatever their developing sexuality, feel that sex and relationship education is relevant to them and sensitive to their needs.
"All schools should offer high quality, age-appropriate sex and relationship education, and build a curriculum that meets the needs of their students."
Experts are also looking at key areas where teachers might need more support.
Mr Tatchell said in a workshop at the Festival of Education last week that pupils need to be empowered so that they made the right decisions.
He was "horrified" most schools did not discuss pornography and said parents should not be allowed to opt out their children from sex education.
He also put forward the idea of teachers "glamourising" oral sex and mutual masturbation to cut teenage pregnancies and sexually transmitted infection rates.
"It's not about encouraging them, it's about saying if you are going to, then think about these alternatives," he said. "If we are really concerned about cutting the rates, they have a lower risk of STIs and, of course, no risk of unwanted pregnancy."
He also said that teaching young people about how to have good quality sex and relationships should be "a part of the system" from primary school.