The number of appeals against the marking of this year's "tougher" SATs tests has risen – with one in ten reviews resulting in scores being overturned.
Figures released by the Department for Education this morning show the number of key stage 2 tests that were subject to an appeal has increased this year to 1.9 per cent.
The sharpest rise was in English reading, which increased from 3.1 per cent (17,469 reviews) in 2015, to 3.8 per cent (21,587) this year. Just 1 per cent of tests (5,174) were subject to appeal in 2014.
English, grammar, punctuation and spelling rose slightly from 0.9 per cent (4,831) to 1.2 per cent (7,020), and maths was up from 0.4 per cent (2,476) to 0.7 per cent (3,827).
A total of 11,504 schools requested a marking review this year, compared to 9,812 last year.
The increase follows just half of year 6 pupils meeting this year's new expected standard in key stage 2 SATs, according to provisional figures released in July.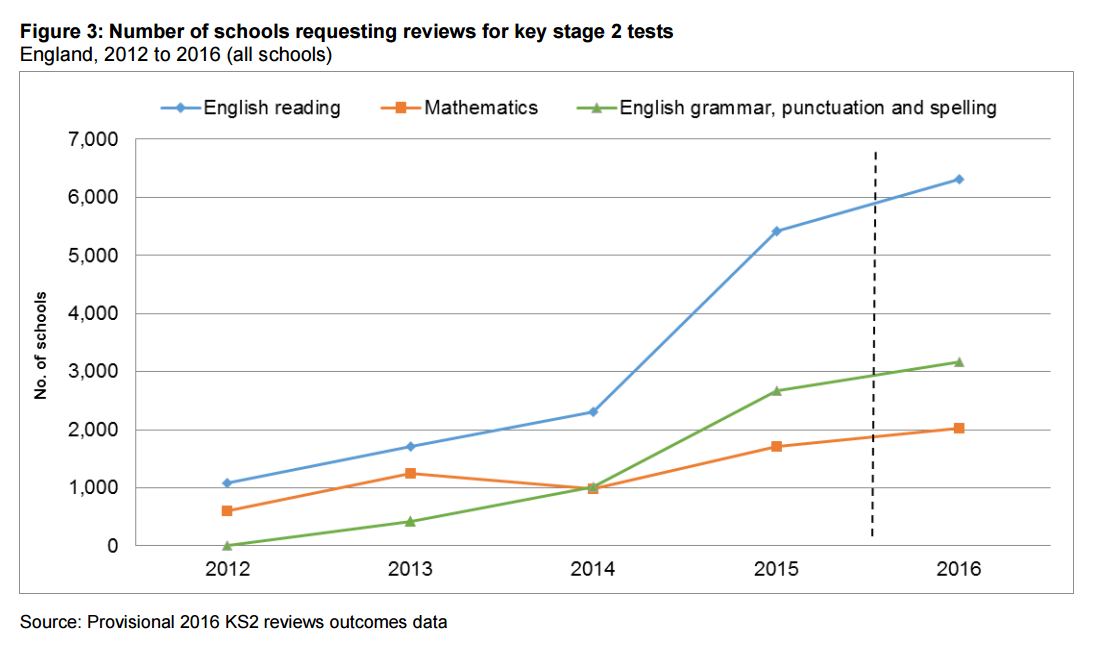 This is the first year pupils were assessed under the government's "more rigorous" curriculum and new framework, with pupils given a scaled score mark, rather a level.
However the government has previously said this year's 53 per cent pass figure is not comparable to previous years, because of the changes.
Today's data release shows that slightly fewer than 10 per cent of appeals were successful. The highest change rate was in maths, where 12.6 per cent of appeals were overturned.
The report states: "This may be due to the changes to the tests and increased opportunities for reviews described in the introduction."
It states, as in previous years, a reviews service was made available to schools if they believed there was a discrepancy between how a question had been marked and the published mark scheme.
But revised criteria was brought in to determine whether a review was successful this year.
Between 2012 and 2015, a successful review was one that resulted in a level change. From this year, a review was also deemed successful if there was a change in the total raw marks of three or more.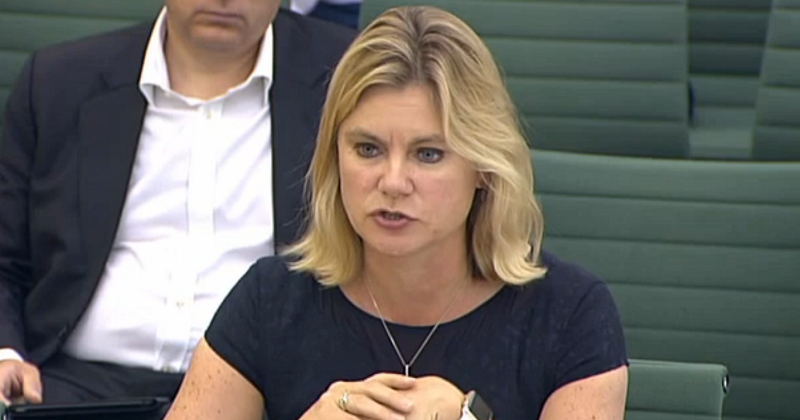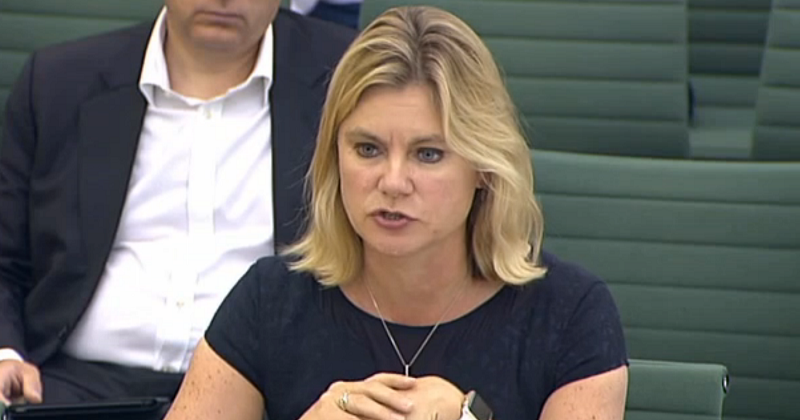 The DfE report stated this change means review figures are not comparable. The department has been approached for comment this morning.
This year's SATs results provoked outrage among the education community. Russell Hobby, general secretary of the NAHT union, said the 2016 data was "not fit for publication", adding "serious mistakes in the planning and implementation" had resulted in confusion in guidance materials.
Shadow education secretary Angela Rayner said there would be "serious consequences" for thousands of schools after this year's primary tests, in a parliamentary debate yesterday, branding them an "unmitigated disaster" and a "nightmare" for children.
But former education secretary Nicky Morgan said the government had raised the bar to a more "rigorous system" and said she "knew" it was "asking more", adding: "This is the first year we have assessed pupils under the new more rigorous system and it is no surprise that this year's results look different to previous years, but despite that the majority of pupils have achieved above and beyond the new expected standard."
But, last month, new education secretary Justine Greening announced a raft of primary assessment changes. That included a consultation on primary assessment and a U-turn on a government manifesto pledge that all children who do not achieve the required score in reading and maths at the end of primary school must resit their exams at secondary school.
Meanwhile the National Association of Headteachers is undergoing an indicative ballot of its members over whether to boycott next year's SATs tests. If successful, a full ballot will be held in March.
A Standards and Testing Agency spokesperson said: "Pupils, parents and schools have the right to expect test papers to be marked accurately and the Government ensures these tests are marked to a high standard.
"Less than 2 per cent of more than 1.7 million tests marked were submitted for review, and of those only 1 in 10 were amended, but we will not be complacent and will continue to improve standards in marking."