The government has spent almost £100 million on advice for free school projects over the past three years, according to documents obtained by Schools Week which reveal for the first time the huge, hidden costs of the programme.
The figures, provided by the Department for Education in response to our Freedom of Information requests, show a month-by-month breakdown of "advisor" costs, which until now have been buried in its overall expenditure for free schools.
£2.6 billion has been spent on free schools in total, most of which went on the cost of buildings and land.
However, these new figures show £93.2 million has been spent on legal, property and technical advisers – most of whom are private contractors – over the past three years, for advice on buying up potential sites and old buildings.
According to the FoI data, £64.4 million went on "technical advisers": project managers who secure and oversee building contractors.
Next most expensive were "property advisers", who oversee due diligence and planning permission for sites, at a cost of £18.2 million.
Ironically, money can be wasted elsewhere on these projects where inflexibility stops the ESFA from being sufficiently reactive to situations
Finally, more than £10.5 million seems to have been spent on lawyers, though new accounting rules, which change the way the DfE counts legal costs, mean the true figure is likely to be even higher.
But even though the DfE appears to have spent almost nine figures on external advisers, they could also be driving savings.
Simon Webber, a partner at accountancy firm Kreston Reeves, who has helped set up free schools, said by hiring outside staff as technical and property advisers, the Education and Skills Funding Agency saves on the cost of employing them all year-round, he said.
He also said the ESFA had driven cheaply when tendering for building contracts, so that the offer on the table could be "unrealistically low".
For example, on one school project, the ESFA had to re-tender three times before it set a price in line with the market and was successful. Although this shows the ESFA's commitment to getting the best value for public money, by the time a contractor was found, thousands of pounds had been spent on multiple tender processes over two years.
"Ironically, money can be wasted elsewhere on these projects where inflexibility stops the ESFA from being sufficiently reactive to situations," he said.
Earlier this year the National Audit Office said the lack of expertise at the ESFA was preventing it from driving deals when purchasing sites and buildings – often meaning it paid "above market price" when it needn't.
The DfE set up its own private property company, LocatED, to hire more experienced staff, in 2016.
At £10 million over three years, the legal costs are relatively lower than for other advisers, but Schools Week was told the figure relates to the ESFA's own "legal panel" and does not include the fees paid to external commercial lawyers.
Dominic Swift, head of property and chair of education strategy at law firm Browne Jacobson, said the ESFA was advised by a special panel of lawyers who "make sure a proper process is applied" to quotes for building contracts, thereby trying to keep costs down.
Four years ago, legal costs were much higher: publicly available data on free school spending showed costs of up to £30 million per month, but open release of this data stopped in April 2014.
A footnote in an NAO report from 2013 reveals that between 2013 and 2014 a change occurred in the way "contractor costs" were dealt with in accounts.
Previously, legal contractor costs were part of project management costs but from 2014 onwards they were "capitalised and included in capital spending".
After this time, expenditure on lawyers dropped from upwards of £10 million per month to under £1 million.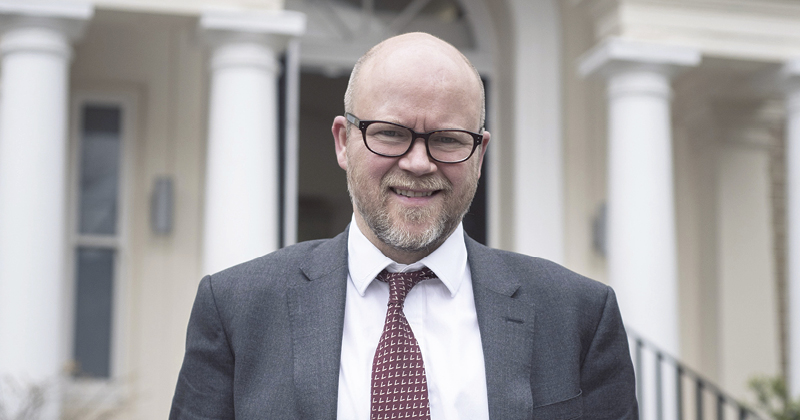 Schools Week asked the department to clarify if the costs provided to the paper included all money spent on lawyers, as was requested, or if some legal contractor costs were hidden within the capital costs. The DfE said the costs for legal advice provided to Schools Week are correct.
Toby Young, a champion of free schools and co-founder of the West London Free School, defended advisor costs, saying it would be "impossible" to complete new schools without project managers.
In his experience setting up four free schools, the DfE's procurement process for employing these advisers was "robust".
He also noted that free schools were 29 per cent cheaper to build in 2015 than schools developed under Labour's Building Schools for the Future Programme, as was reported by the NAO earlier this year.
But he acknowledged it was hard to say whether free schools are good value for money by comparing them to the BSF programme, as this had been "extravagant".
Determining if these hidden advisor costs are comparable has proved almost impossible. Schools Week approached the Local Government Information Unit, the NAH and the Chartered Institute of Public Finance and Acfcountancy for advice both on how much a school should cost to build and for advisory costs, but was told no such target has ever been set and that no breakdowns were available.
Paul Whiteman, the general secretary of the National Association of Head Teachers, said these costs were galling when budgets in many schools are "at breaking point".
Heron Hall Academy: £40 million
This secondary school, which belongs to the Cuckoo Hall Academy Trust (CHAT) in London, opened last year in new buildings with a hefty investment from the Department for Education.
The trust told parents in a letter in 2015 it had secured £40 million to buy the land and build a new secondary school in Enfield in north London – one of the highest amounts ever reported for building a new free school.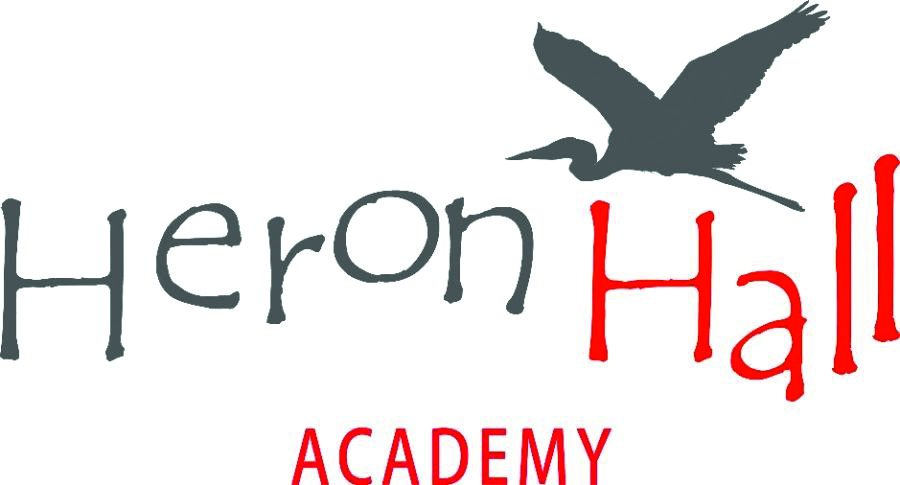 The funds were threaten when the trust had to suspend its executive headteacher over allegations from staff, including over bullying and HR procedures. Some of these were upheld, such as staff starting at school without a DBS, but other allegations were overturned and the executive head was reinstated in January 2015.
David Barry, a member of Local Schools Network, which campaigns against schools being built where they are not needed, said at the time that the investment might "not be prudent to pursue".
But the government gave the go-ahead to find a new location for Heron Hall academy, which was already open on a temporary site, and asked CHAT to choose from several sites in the local area.
The trust chose a derelict 1930s building last used as a campus by Middlesex University, which needed extensive refurbishment before opening as a school.
The green light came despite the Education and Skills Funding Agency issuing the trust with a financial notice to improve in February 2015, on the grounds family members had been employed improperly and conflicts of interest weren't declared. There were also "serious concerns on governance".
This school has now been built, with 535 pupils in attendance this year, projected to grow to 1,600 in the next four years, a spokesperson for CHAT confirmed. Ofsted rated the school 'good' in all categories at its last inspection in 2015, when it was still in temporary buildings, in particular noting strong governance and the headteacher's "strong vision for excellence".
The site was chosen partly because it is in the catchment area of the trust's other four primary schools, and is one of the most deprived boroughs of London, they added.
Cambourne Village College: £20 million
Cambourne Village College, part of the Cam Academy Trust in Cambridgeshire, ranks as the most expensive free school in the government's out-of-date spreadsheet on free school costs.
The DfE has not updated its data on "capital funding for open free schools, UTCs and studio schools" since March 2016. Even then, there are only 55 schools on the list and the most recent was built in 2013.
According to that data, Cambourne Village College cost the most, with the local authority also having to cough up millions of pounds.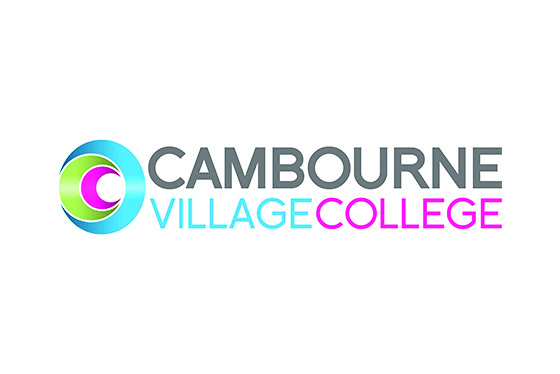 The secondary school, which opened to hold 750 pupils, cost £20.36 million in total, including acquisition, construction, legal, property and technical fees, a spokesperson for the DfE confirmed.
The ESFA covered only £6,000 of the legal fees, while the remaining £20,350,000 was covered by the local authority from its basic needs funding.
A council spokesperson said the DfE approved the proposal for Cambourne Village College but that free schools are not automatically funded by the DfE.
Instead, the DfE told the sponsoring trust it should "seek capital funding for the new free school from the local authority" because the school was "providing new places in response to an increase in demand" as the village of Cambourne grew in size.
Because the local authority also has a statutory duty to meet the basic need for schools places, it funded all the costs apart from the legal fees to enable the school to open in 2013.
It was £5 million more expensive than the next free school on the list, an all-through school called Gildredge House in East Sussex, which cost £14.6 million to buy and build.
However, the most expensive free schools built in more recent years are double the cost. For instance, Harris Westminster Academy was given £45 million funding to open as a selective sixth form by former education secretary Michael Gove in 2014 – which occasioned all the sixth-form college headteachers in London to write to him in complaint.
New Schools Network: £3.4 million
The government has given almost £3.5 million to the New Schools Network (NSN) to provide advice for new groups opening free schools.
The NSN charity, headed by free schools champion Toby Young, offers two strands of advice to applicants hoping to get their free school off the ground. It has received government funds of £3,450,465 since 2014, and has matched this with charitable donations.
General support for school founders includes a one-to-one meeting with an advisor for an hour, as well as resources available on the website and further advice via email and phone.

Groups which move to a higher-level programme are also offered a "named adviser", a personalised support plan and written feedback on draft applications. They will also be helped in meeting educational specialists and given a mock interview if their application is shortlisted by the DfE. Prior to their school opening, the successful group will also be able to ring or email a hotline service with any questions, and are given "pre-opening resources".
Overall, 4,500 groups have sought advice, 976 advised groups have applied to open a free school, and 442 (45 per cent) have had their application approved.
Founded in 2009 to support new free schools, the NSN has been a key ally of the government in its rapid expansion of the academies programme.
Former staff include Nick Timothy, who was a director before taking up a permanent role as advisor to Theresa May in 2016, until he lost his post after this year's general election.
The former Liberal Democrat schools minister David Laws, who is now chair of the Education Policy Institute, was also appointed to the NSN's advisory council last September, along with ex-Ofsted chair Sally Morgan. Laws no longer sits on the council.
Toby Young, whose school in west London was the first free school to sign a funding agreement with former education secretary Michael Gove, said: "About half the groups we have worked with on our Development Programme have been approved to open schools. We think that represents good value for money."
LocatED: £2 billion + unknown annual accounts
LocatED is a private company wholly owned by the Department for Education, which was set up in July 2016 to find new sites for free schools.
According to a job advert put out last summer, the company needed staff to oversee a £2 billion funding pot to "spend on land and buildings" for the 500 new schools David Cameron pledged to build by 2020.
The advert also said the budget for individual acquisitions ranges from £500,000 to more than £50 million, "depending on the exact requirement and local market conditions".

The company "operates at pace" and has exchanged contracts in 14 days, its official website claims. It will become "one of the largest purchasers of sites" in the UK.
The DfE said £869,900 had been spent on developing the company over the course of a year up to September 2016.
Meanwhile its own budget for 2016-17 was £2.6 million. However the actual costs that the company incurs will be confirmed in its annual accounts and laid before parliament before the end of the calendar year.
However the company's annual accounts for last year, which would show its budget spending, have still not been published. The DfE told Schools Week they would be published soon.
Its responsibilities include finding and buying sites for new schools, as well as managing vacant sites being held for schools. It manages mixed-use developments, where the site might be used for purposes other than as a school.
LocatED also provides "advice" to the DfE and other stakeholders in relation to school property.
The company announced its first project two months ago, a primary academy in south London which will be run by a trust with two other primary schools nearby, and will open in September 2019.
A spokesperson for the DfE said LocatED was "saving the taxpayer money" by providing specialist commercial and property market expertise to secure sites quickly and at good value.
"This will help us secure new free school sites to help deliver more good and outstanding school places for families."
*A correction was added to this article to make clear that Local Schools Network does not campaign against free schools, but for a good school place for every pupil. It campaigns against schools built where they are not needed or that threaten the viability of existing schools.