The government has confirmed how pay rises for the lowest-paid teachers in England will work next year.
Chancellor Rishi Sunak announced last year that public sector workers earning more than £24,000 a year would have their pay frozen in 2021-22.
However, those earning under £24,000 would receive an uplift of at least £250, the government announced.
The school teachers' review body, which advises the government on teacher pay, has now published its 2021 report, and education secretary Gavin Williamson has accepted its recommendations in full.
£250 rise for those on less than £24k outside London, with higher ceilings in the capital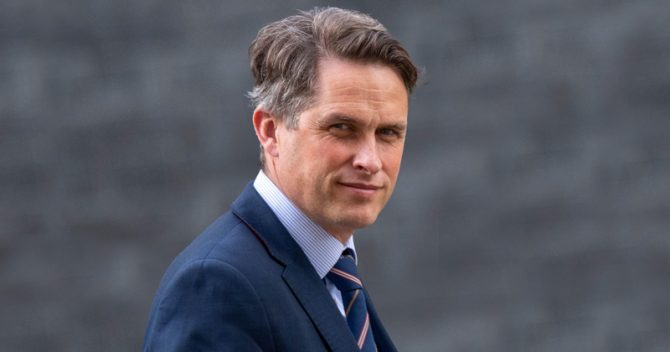 Williamson had already instructed the STRB to only consider pay uplifts for those earning less than £24,000 a year.
As a result, the STRB recommended a "consolidated award" of £250 for all teachers outside London whose full-time equivalent basic earnings are below £24,000 annually.
However, because pay ranges vary based on location, the STRB recommended that teachers in the London fringe area receive the rise if they are on less than £25,194. The thresholds for those in outer London and inner London are £27,419 and £28,681 respectively.
Williamson said he had accepted the recommendations in full.
The education secretary told Parliament that he would "like to reiterate that the £250 award should be paid to all eligible teachers, whether located on a published pay point or not, and that the pause on pay will apply to headline pay uplifts only".
Pay points for unqualified teachers to be reintroduced
The STRB also recommended that advisory pay points be "reintroduced on the unqualified teachers' pay range" for 2021-22, as is the case for the main and upper pay ranges.
As with the £250 uplift for some teachers, Williamson said he accepted this recommendation. Recommended advisory points were included in the STRB report.

As usual, academies "have the freedom to set their own pay policies", and the education secretary said the pay award would be affordable "within school budgets due to this government's three-year investment package announced at the 2019".
Second pay freeze risks 'negative impact' on profession
The STRB was told to only recommend rises for teachers earning under £24,000, as per the Chancellor's wishes, leading to criticism that the government was undermining its independence.
However, the body said it was "firmly of the view that a pay pause for teachers of more than one year risks a severe negative impact on the competitive position of the teaching profession, jeopardising efforts to attract and retain the high-quality graduates necessary to deliver improved pupil outcomes".
"The review body urges that we be allowed to fully exercise our role in making recommendations on pay uplifts for all teachers and school leaders for 2022-23, based on the evidence, including conditions in the wider economy."