A London free school's controversial policy of isolating pupils whose parents or guardians fail to pay their lunch bills has been branded "inappropriate" but "fairly rare" by education leaders, who described the "frustrating" dilemma headteacers face with parents who don't fulfil their responsibilities.
Michaela Community School, in Wembley, has been criticised over a letter sent to parents who owed money which threatened their children with isolation from their classmates every lunchtime until debts are paid.
The school, run by well-known Conservative supporter and "superhead" Katharine Birbalsingh and Tory MP Suella Fernandes, who is chair of governors, hosts daily "family lunches" for its pupils. Children are not allowed to bring food from home, but instead eat hot meals at tables in groups of six and take on specific roles such as serving food, pouring water or setting the table.
But children with outstanding debt are being removed from the lunches and placed in isolation – which is normally used for pupils guilty of "serious misconduct" or those who miss a detention, who spend the whole day away from others.
"It is inappropriate to punish these children for their parents' failure to pay for lunches" – Mary Bousted
Dr Mary Bousted, general secretary of the Association of Teachers and Lecturers, said it was "inappropriate" to punish children for their parents' failure to pay for lunches and added that it was "particularly discriminatory" to isolate them, a move she warned "could lead to pupils being stigmatised".
"There could be a number of reasons why parents are unable to pay for lunches and the school should investigate these further before automatically isolating them and banning them from receiving a hot meal at lunch-time, particularly if it may be the only hot meal they receive all day," she said.
The full letter, which was sent in June but came to light today after the plight of one parent was revealed by the Daily Mail, informed families that their children would be placed into lunch isolation every day if the debts were not paid.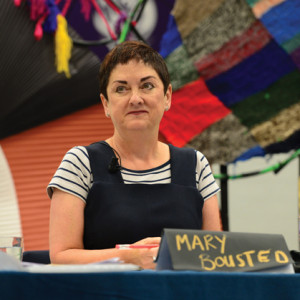 "They will receive a sandwich and piece of fruit only," the letter continued. "They will spend the entire 60 minutes period in lunch isolation. Only when the entire outstanding sum is paid in full will they be allowed into family lunch with their classmates."
Although children from low-income families are often eligible for free school meals, families which don't quite fall below the earnings threshold can often struggle to meet lunch payments, and the revelation has prompted a debate about how schools should deal with parents who owe them money.
A strict no-debt policy is not unheard-of, and is a known feature of the ParentPay system, which is used by about 6,000 schools to manage transactions with families.
In 2010, Leigh Junior School in Greater Manchester sparked anger when it wrote to parents warning them their children would not be fed if they didn't pay on time.
Russell Hobby, the general secretary of the National Association of Head Teachers, said it was up to individual schools to determine their own approach to discipline as "each faces different challenges", but added: "I would have to say that this angle is fairly rare.
"Frustrating as it may be to deal with parents who do not fulfil their responsibilities – and it can be a real nightmare – most heads try to avoid punishing the child for the failings of their parents."
"Most heads try to avoid punishing the child for the failings of their parents" – Russell Hobby
Micon Metcalfe, director of finance and business at Dunraven School in London, said non-payment for lunch was "quite an issue", and left leaders faced the dilemma of having to decide whether to continue to feed children while they chase payment, sending the child home or insisting on a packed lunch.
"Michaela school has a family lunch policy and only school food can be eaten in school," she said.
"Some independent schools do this – but it's rare in state junior and secondary schools. I can see this might cause tension with children and families. Not everyone will want the school lunch – but it's integral to their ethos.
"They can't really give the kid a low cost packed lunch whilst all the rest have hot food – hence need for isolation. Likewise you couldn't sit a kid there and make them go hungry."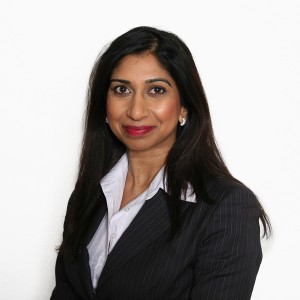 Birbalsingh, a supporter of former education secretary Michael Gove, rose to national prominence in 2010 when she was sent home from, and subsequently left her job as deputy headteacher of St Michael and All Angels Academy in Camberwell after launching a scathing attack on school standards at the Conservative Party conference.
She told the Daily Mail that the letter, signed off by the school's deputy headteacher Barry Smith, was sent to "attempt to encourage" a parent to "change her ways and support her son", adding: "The vast majority of secondary schools use isolation to discipline children."
The school has not responded to requests from Schools Week for further comment, and the office of the chair of governors Suella Fernandes, the MP for Fareham and a member of the education select committee, said she was on leave and "unavailable for comment".